Kirkby Stephen Gospel Hall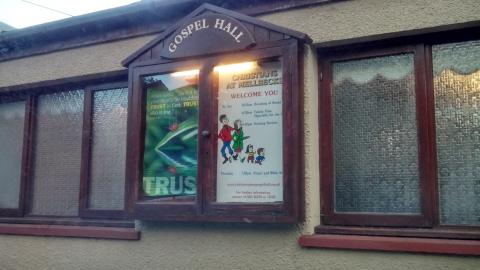 This evening I spoke at the Gospel Hall at Kirkby Stephen, up in Cumbria. It's a pretty little town, and a faithful, Bible-believing church. Although I do not know it very well, it seems to have a good number of knowledgeable and godly folk among its regulars. 
It was a youth service, and OJ did an excellent job of leading it. BB invited us back for supper at his farm afterwards. A long journey, but worth it. It's encouraging to spend time around similarly minded people.