Jonathan Lamb: Keswick in East Lancashire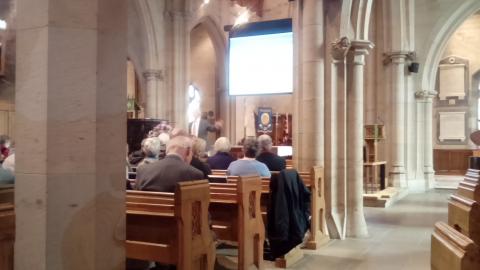 I attended the Keswick in East Lancashire event this weekend. It was held at Blackburn Baptist Church and St Leonard's Church, Padiham. The speaker was Jonathan Lamb, the Minister at Large of the Keswick Convention. This is a strange title, and was no reference to his girth, nor to an outstanding arrest warrant. His gentle voice and southern accent were most soothing, and his message quite invigorating. Speaking from Romans, Nehemiah and Colossians, he rightly divided the word of God, offering good application of his texts. 
We in Lancashire's east are fortunate to have this event, and I salute both speakers and organisers.