Joel Osteen: Name it, Claim it and Blame it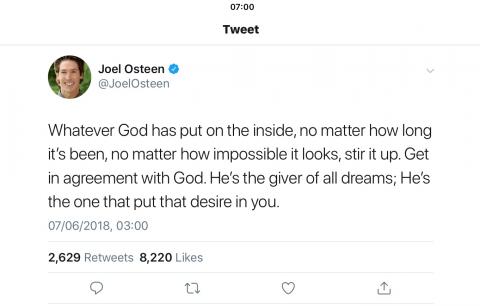 Want to be a billionaire? Want to commit adultery with a beautiful man or woman? Want a bigger house? Famous American pastor Joel Osteen now says that it is God who puts these desires in your heart to start with. So of course he will grant them! 
The old 'name it and claim it' ditty can be supplemented with 'blame it'- it's God's fault for giving you that desire. 
For the time will come when they will not endure sound doctrine; but after their own lusts shall they heap to themselves teachers, having itching ears;