Are we an Inclusive Church?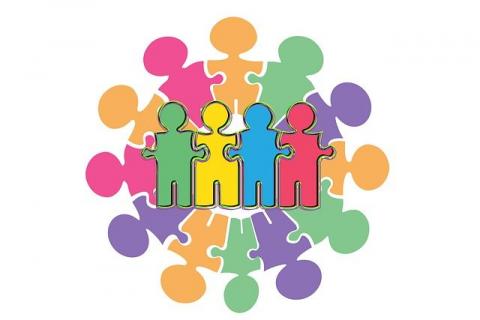 Lots of churches nowadays are claiming to be 'inclusive'. Some church websites and Twitter accounts I've seen boast:
'We are an inclusive church'. 
'We greatly value diversity'.
'We believe in inclusive Church - church which does not discriminate, on any level, on grounds of economic power, gender, mental health, physical ability, race or sexuality'
'A church that welcomes everybody, regardless of who you are and where you're from'.
'We are an inclusive church open to all and concerned to reach out to others.'
Some of these churches are just thoughtlessly echoing the culture's most fashionable clichés. In a decade's time, they'll be tugging equally hard on the tails of secular wisdom, spouting the next big thing. I predict that, by 2029, these churches will be bragging about their impeccable vegan credentials, removing all leathers from the building and meats from the church lunch menus. 
Still, other churches' use of the term is perfectly sincere and informative. What they mean is that you can be a full part of that church regardless of your lifestyle. They specifically mean folk in same-sex relationships and those who have elected to alter their biological genders. 
So are we at Salem 'inclusive'?
-If it means welcoming everybody to our services- yes. 
-If it means respecting everyone's right to exist and have their own opinions- yes. 
-If it means showing love to people and wanting nothing back- including adherence- yes. 
-If it means sharing the gospel with people of all backgrounds, orientations, religions and genders- yes. 
On the other hand, 
-If it means endorsing all lifestyles- no.
-If it means putting Whitehall-inspired equality policies ahead of God's revealed word- no.
-If it means quietly forgetting the call to repentance and changing our lives- all of us without exception- then no. 
So we are an inclusive church, but we cannot endorse those practices which God has revealed to be contrary to His will. Regardless of whether your lifestyle is one of greed, arrogance, self-righteousness, sexual immorality, jealousy, or hedonism- the gospel urges you to repent and believe. God does NOT accept you for who you are; He accepts you because of His crucified Son. 
But as many as received him, to them gave he power to become the sons of God, even to them that believe on his name. John 1:12 
Then Peter said unto them, Repent, and be baptized every one of you in the name of Jesus Christ for the remission of sins, and ye shall receive the gift of the Holy Ghost. Acts 2:38