Ask Not What The Church Can Do For You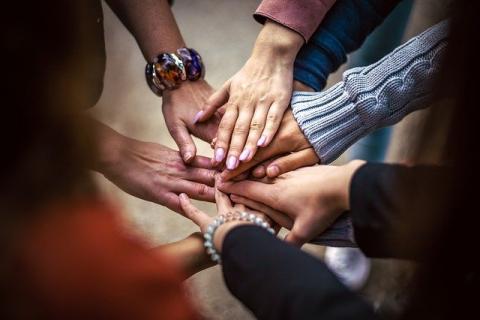 I made a point from our pulpit some weeks ago while preaching on 'Our Father', that famous line from the Lord's Prayer. It is not me addressing my Father, but me or us addressing our Father. While saved as individuals, we are united in a collective called the church, which means the gathering. We meet together each week, some of us more frequently, to encourage one another, to break bread, to share fellowship, and to worship together. I asserted that regularly attending a church was more in keeping with the phrase "Our Father".
We were joined that day by some folk who attend occasionally, but visit a number of churches in between. One person respectfully challenged my point, asserting that one does not need to attend the one church to be a Christian, nor regularly. In one sense, this is correct. We are saved by believing the gospel, not retaining a church membership card or attending a quota of meetings or rituals. Yet, I gently responded, how will someone not committed to a local church ever serve God's people? Appearing out of the blue every few weeks or months affords no opportunity to minister to others, to wash up, to serve tea, to pray aloud, to bless, to adminish. John Kennedy famously asked in January 1961:
"And so, my fellow Americans: ask not what your country can do for you — ask what you can do for your country."
If we consider church to be a mere public service to be used at will, a product to buy or hire when needed, then we shall come and go as we please. "I need a spiritual top-up", I say, so I attend church to get that, until I next need it. My faith survives, I get what I need, and I'm quite content. But this betrays a poor understanding of the Christian life. We are saved to serve. Our time in-between conversion and homecoming is to be one of work and service for the Lord and for others. The local church, Christ's body, is the place where this is usually carried out. Do you think there is a waiting list to join the cleaning rota? Do you think the prayer meeting is so busy, you won't get a seat? Do you assume the other people in that fellowship are not in need of your kindly smile, uplifting words or mid-week hospitality?
As every man hath received the gift, even so minister the same one to another, as good stewards of the manifold grace of God. If any man speak, let him speak as the oracles of God; if any man minister, let him do it as of the ability which God giveth: that God in all things may be glorified through Jesus Christ, to whom be praise and dominion for ever and ever. Amen.
1 Peter 4:10-11