The Eye of God at Newchurch in Pendle
Newchurch-in-Pendle, formerly known as Goldshaw Booth, is a queer little place. Nestling somewhat untidily on a hill betwixt Barley and Fence, it has a small school, a shop advertising witchcraft and a charismatic Christian retreat centre. Its church, St Mary's, is also something of a mixture. The tower dates from the sixteenth-century with an eighteenth-century interior.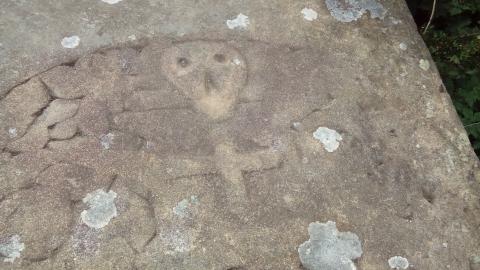 The so-called Pendle Witches frequented the village, some of whom allegedly dug up graves here to obtain human teeth. Buried therein are members of the Nutter family, relatives to Alice, one of those hanged. She herself would not be here; she would have been 'laid to rest' in quick lime at Lancaster and deposited without consecrated ground. The skull and cross bones you see was a common depiction on graves at the time, inviting the beholder to consider the day of his own death, rather than some symbol of witchcraft.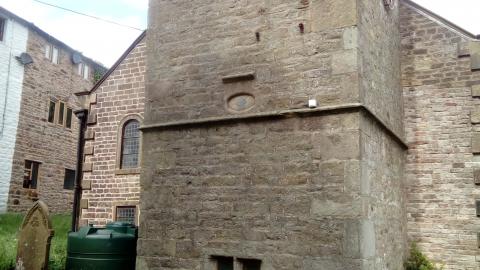 The tower has an interesting feature called 'the eye of God', an eye-shaped carving in the tower wall. The local information boards trot out the idea that this was to ward off witches. Seventeenth century folk were certainly superstitious, but they weren't stupid. If carvings could really keep witches away, every church in the country would have had one. More likely, it was carved so bell-ringers or their assistants could see approaching wedding and funeral parties, and wasn't originally filled in. This is, after all, one of the few churches in the country that affords no views whatever of the road that approaches it.
For the eyes of the LORD run to and fro throughout the whole earth, to give strong support to those whose heart is blameless toward him.
2 Chronicles 16:9 (ESV)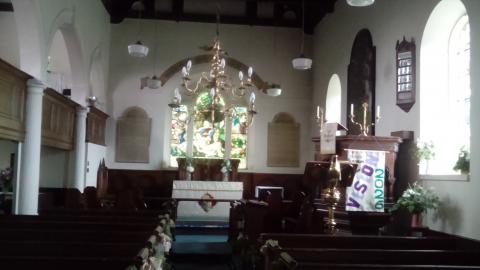 Church Interior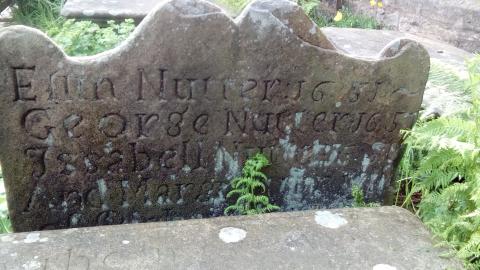 Buried Nutters