Giant Scabeous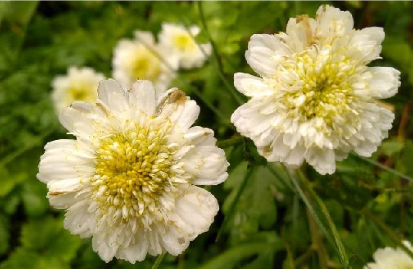 One of the advantages of Giant Scabeous is that it is deemed 'rabbit proof' by online garden designers and horticultural planners. This must be a real advantage to folk whose gardens are 'blessed' by these creatures, but whose flower-munching leaves a wave of destruction and headless stems. Sadly, we Christians are not proofed against the blights of the world; indeed, our griefs are multiplied, having a care for God's glory and a tenderised conscience. So our lives may be as plagued by pain as the next man's, but our souls, thank God, are proofed against hell itself.
Though Satan should buffet, though trials should come,
Let this blest assurance control,
That Christ has regarded my helpless estate,
And hath shed His own blood for my soul
It is well...
With my soul...
It is well, it is well with my soul.
-H. Spafford