Hearing from the Spirit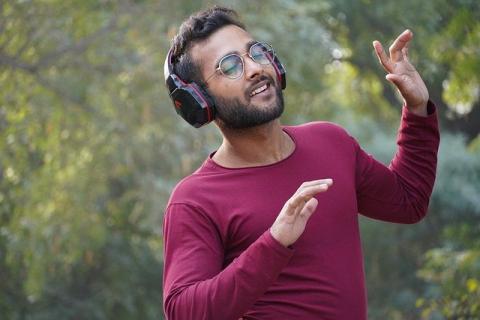 Who said this?
May God be my witness, that it is the Lord that wanted what happened to happen. The decision we received was almost ready-made from God. Our role in the decision was almost zero.
Answer at the bottom.
Peter Sutcliffe, the serial killer of 13 women, told someone that God was urging him to kill more, even while in prison. He is an extreme example, but many others make similar claims, though without the violent consequences. It is interesting how many charlatans imagine that God directly communicates to them. By claiming God speaks to some quack directly, he may better deceive and exploit. His odd opinions and rants cannot be so easily be dismissed. He enjoys the extra authority such a boast lends him.
Enough of the killers. What about the decent folk, fellow believers? The new 'national leader' of the UK branch of the Free Methodist denomination uploaded an interview to explain his vision, just ahead of a sabbatical. He hoped
"…that we will hear from God; being Holy Spirit-led is one our core values. We want to hear from the Holy Spirit and have that clarity of what He is saying to us as the Free Methodist church in the UK and Ireland".
I like the man in question and have a fondness for his churches, but the above statement set me thinking. At face value it is perfectly correct, yet 'hearing' from the Holy Spirit can be a rather subjective experience. How do I differentiate between the Spirit's voice and the spirit's voice? How do I disentangle a good intention from the Holy Ghost's prompting? When I was a teenager, my grandmother entertained the notion of becoming a missionary. She was a retired nurse and she was moved by the suffering of people abroad. She never particularly pursued it, perhaps realising her own health was too poor. Besides that, she was raising me. This wasn't so exciting a ministry as administering malaria treatment in some sticky outpost, but it was, I think, the work to which God had called her. It was an interesting prospect, but it wasn't a call from God's Spirit.
Some time ago, the 'Holy Spirit' told one person to join Salem Chapel, but within a few months they were gone, the chapel not being for them after all. Perhaps the Holy Spirit changed His mind. In the highly unlikely event that I am ever charged with managing some sprawling denomination, I will upload a video telling my many flocks that I look forward to conforming to the scriptures and obeying their Author, the Holy Spirit. Not quite so exciting, but it would make us less liable to fall. As an independent church, we can make this our rule regardless of national leaders, bishops, committees and councils.
But the Comforter, [which is] the Holy Ghost, whom the Father will send in my name, he shall teach you all things, and bring all things to your remembrance, whatsoever I have said unto you. John 14:26
The words towards the top were spoken by Iraqi leader, Saddam Hussein, to his generals, while explaining his plans to invade Kuwait in 1990. Quoted by Umangh Harkhu in the South African Journal of Military Studies, 33 (2005). If you guessed correctly, you deserve a bag of sweets.