How to Join a Congregational Church: Then and Now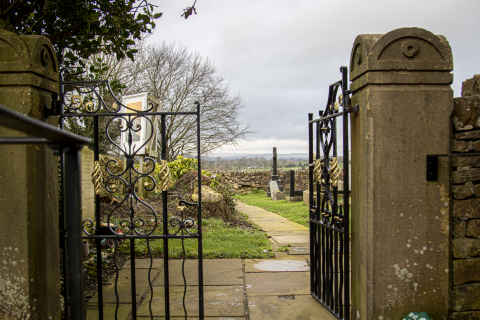 One Sunday morning this month, it was our privilege to welcome into membership a lady who has been worshipping with us for some time. I had duly been to visit her so I might offer assurance to the deacons of her spiritual state and explain to her the Congregational way. All was well and good; the Church Meeting approved her application and she was formally welcomed after the Lord's Supper.
Some people baulk at the prospect of coming down to the front and being formally welcomed. I say they get off lightly. I've recently read The Rainborrowes: Pirates, Puritans and a Family's Quest for the Promised Land by Adrian Tinniswood. Chiefly concerned with one particular family, it touches upon their application to become members of the Congregational churches of New England. To join the Charlestown Congregation, one had to publicly demonstrate a good knowledge of the scriptures and be known for blameless living. One then had to sign a binding written contract with the church, for which written permission was required if one wished to leave that church and terminate the contract. Furthermore, they had to stand before the congregation and explain 'how the Lord hath won them to deny themselves and their own righteousness, and to rely on the righteousness of Christ'. I guess we'd call this giving a testimony. Applicants would then be asked what promise the Lord had given them. In other words, which scripture stood out by which they were assured of salvation. Tinniswood describes how one applicant, Susanna Bell, was rejected on this basis, though her husband was accepted.
I think our little arrangement at Martin Top, though not so thorough, is perfectly reasonable.