Jules Rimet: Still Dreaming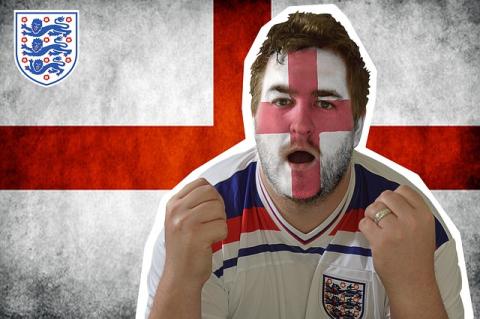 It's coming home, it's coming home, it's coming, football's coming home, it's coming home, it's coming home…
These are the chants I hear from my study window. England have just beaten Denmark in the UEFA European Football Championship's semi-finals. England faces the prospect of winning a major trophy since the much-feted 1966 World Cup. I listened to the match on the radio, having no TV. My patriotic fellow townsmen do not know many more lyrics to Skinner's and Badiel's 1996 Three Lions Lightning Seeds hit, but its third and fifth verses state:
Jules Rimet still gleaming
This refers to the Jules Rimet Trophy, the original world cup, awarded from 1930. It remained in Brazil from 1970; for having won it three times, the trophy became Brazil's to keep. So this won't be 'coming home' to England except in a thief's swag bag. The current world cup is a different object altogether. In any event, the present contest's prize is the Henri Delaunay Trophy. Does all this matter? Probably not. Will 'football come home'? Hopefully. After 18 months of lockdown, tedious liberal outrage and Brexit uncertainty, winning a major tournament would be rather satisfying. Yet it will not be coming home for long. In three years' time, a better, foreign team will take it back. Assuming we even win it, that is. With the exception of the Jules Rimet, trophies are only ever on loan; they have no permanent home or fixed abode. Paul tells the Corinthians:
Now they do it to obtain a perishable crown (ie sporting trophy), but we for an imperishable crown.
If the spiritually dead are rejoicing at the mere prospect of winning a trophy on the 11th, one which we will neither keep for ever, nor each personally hold, how much more should the Christian rejoice? Our imperishable prize will outlast and out-sparkle any bauble of this world. Remember this!
Image by milldesign from Pixabay