Kelbrook Methodist: Lampstand Removed
While walking to Kelbrook this autumn, I came across a number of carved stones sitting as it were upon a lawn. I was almost embarrassed to photograph them, being as they were on private property and in front of a home. Evidently, the modern house stands on the site of a church- a Methodist chapel erected in 1890. As a nod to the site's past, or as part of some planning committee's petty requirements, the former building's inscribed monuments are displayed for all to see.
I always feel sad when I see a closed church or empty site upon which the gospel of grace was once preached. And yet Revelation 2:5 speaks thus of the Ephesian Church:
Remember therefore from where you have fallen; repent and do the first works, or else I will come to you quickly and remove your lampstand from its place—unless you repent 
The Lord here suggests that compromised churches are subject to closure by heaven's writ. The church above tolerated false teachers; perhaps this Methodist church was more interested in its annual fetes and summer galas than in saving souls. God knows.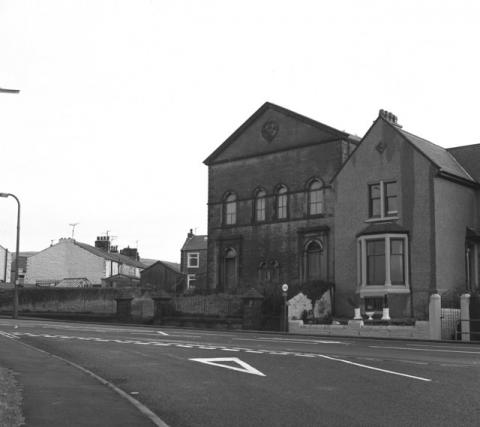 Used by permission of Dr Neil Clifton