Killing Quotes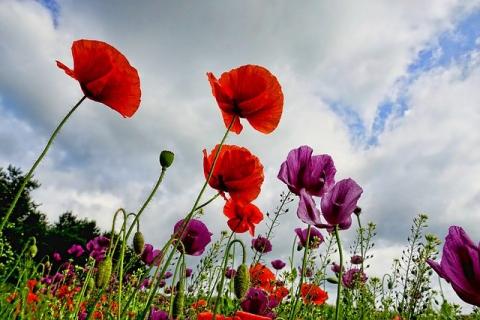 Today, we remember our war dead and those from all nations who fell, and fall, in violent conflict. Interestingly, we had a brief discussion at our last Reading Group about the commandment 'Thou shalt not kill'. It was too brief a discussion, because I had dismissed the quote as inaccurate, which it is. Yet the Authorised Version of the Bible, a translation revered and admired more than any other, does indeed use that wording. The useful Bible Hub website helpfully compares all major translations of a given text, and here they are for Exodus 20:13:
New International Version "You shall not murder.
New Living Translation "You must not murder.
English Standard Version "You shall not murder.
Berean Study Bible You shall not murder.
King James Bible Thou shalt not kill.
New King James Version "You shall not murder.
New American Standard Bible "You shall not murder.
NASB 1995 "You shall not murder.
NASB 1977 "You shall not murder.
Amplified Bible "You shall not commit murder (unjustified, deliberate homicide).
Christian Standard Bible Do not murder.
Holman Christian Standard Bible Do not murder.
American Standard Version Thou shalt not kill.
Brenton Septuagint Translation Thou shalt not kill.
Contemporary English Version Do not murder.
Douay-Rheims Bible Thou shalt not kill.
English Revised Version Thou shalt do no murder.
God News Translation "Do not commit murder.
GOD'S WORD® Translation "Never murder.
International Standard Version "You are not to commit murder.
JPS Tanakh 1917 Thou shalt not murder.
Literal Standard Version You do not murder.
NET Bible "You shall not murder.
New Heart English Bible "Do not commit adultery.
World English Bible "You shall not murder.
Young's Literal Translation 'Thou dost not murder.
Although it is clear that the AV is by no means alone in its rendering 'kill' and keeps company with some respectable translations, the wider majority opt for the term 'murder'. Is this justified in the Hebrew? Jewish linguists seem to indicate that murder- deliberate, unlawful killing- is a better translation than the more general 'kill'. The word itself, retzach, does primarily mean "murder", but it also has a range of meanings including to break as well as to slay and kill. The AV translators responsible for Exodus, led by Lancelot Andrewes, were therefore justified by the word's meaning. Indeed, other Bible versions translate that same word as 'kill' when used in Numbers 35:27. Nevertheless, the context demands a more specific prohibition than a blanket-ban on killing in general. The Mosaic law required the death penalty for a number of felonies, so forbidding killing in general would be contradictory; any village elder or town executioner would be in violation of the decalogue for obeying the Torah's own demands. Killing in warfare is also justified in the Old Testament. Manslaughter, though likely to attract a degree of retribution, is hard to avoid and is not a conscious and intentional decision which the text of 20:13 is seeking to prohibit. Therefore, the word should be murder- the intentional, premediated and unlawful ending of human life. That member of our reading group therefore correctly quoted the English scriptures, but the modern translators' efforts better suit the verse's intention. Murder is always wrong; killing is not always wrong.