Lupins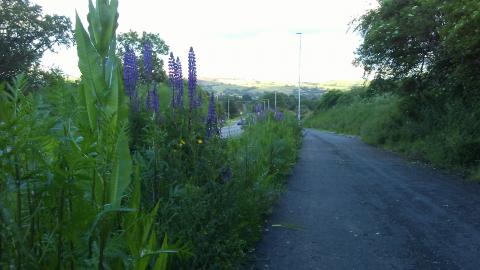 Another of my favourite garden plants is the lupin. Pendle Council have had the foresight not to trim every grass verge leading to Barnoldswick, and there by the main road grow dozens are large lupin plants. Like the foxglove, the buds grow on a tall stem, developing consecutively, lengthening the time it is able to bloom. The flowers become pods of pea-like seeds which fall to the ground and start over.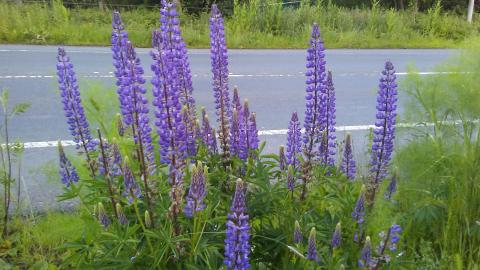 Lupin comes from the Latin 'of a wolf', and I have seen no satisfactory explanation yet for this association. Far from being an aggressor, the plant is itself harassed by its very own breed of aphid, first reported in this country in 1981. The Macrosiphum Albifrons is a fat, grey-green pest which lives off these lovely plants. They are resistant to soapy water and offer little temptation to ladybirds. As far as I can tell, these plump, powdery parasites attack no other plant, and they live upon the lupin all the year round. There is something quite sad that a flower so beautiful should be ravaged by a pest so vile.
Fellow Christians and friends who seem to be prospering are often subject to attacks and temptations that few others can understand. Underneath the surface lay wounds and sores that you have never had to face. 
Bearing with one another, and forgiving one another, if anyone has a complaint against another; even as Christ forgave you, so you also must do. Col. 3:13.