Magna Carta & a Pair of Shoes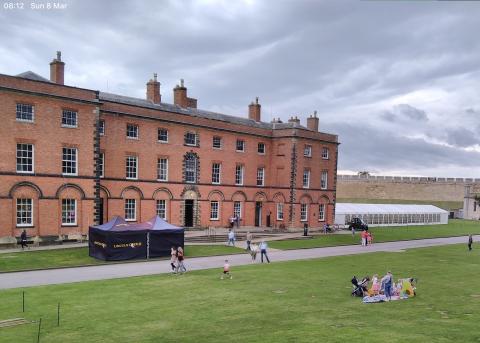 Last summer I visited Lincoln Castle. I was looking forward to seeing one of only four copies of Magna Carta publicly displayed in the nation. This document, from 1215, formally limited the King's powers, and was a tentative move in the direction of limited government and the rule of law. Now the castle's a big place, and in its old Victorian prison wings, a display of Vivienne Westwood clothing was exhibited. Not really my thing; many of her designs could never be worn by ordinary people, much less afforded. Still, the items must have been of interest to some, so my party and I briskly walked on by, hoping to spend more time with interesting stuff- by which we meant the Magna Carta.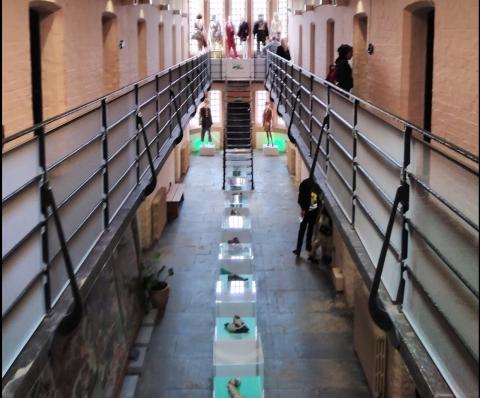 We were treated to a short video explaining the document's context, before being ushered into a darkened saferoom with spot lighting. Behind the secure case was the great parchment. A good many of us were pressing our faces close to the glass to get a better look. But what's that? I asked myself. Deeper into the gloom was another display cabinet, once more illuminated by the spots. What could share space with one of the world's most famous documents? The sword that dispatched Charles I? A copy of the 1832 Reform Act? The Bill of Rights? Nope. It was a pair of Vivienne Westwood shoes. That's right. The curation team thought a pair of unwearable, over-priced high heels fit to share space with a document vaunted for the constitutional freedoms it established.
I complained to the staff. They didn't know what to say and suggested I completed a 'feedback card'. I duly did, and received an inane response, something to do with celebrating creativity. And yet this summed up Britain for me. Alongside our long and sometimes bitter struggle for fair government and a limited executive, we idolise expensive kitsch. Westwood herself is a fine example of the establishment; despite her clothes being frankly horrible, the left-wing millionaire embarrassed the Greens, whom she was publicly supporting in 2015, when it appeared her company was using offshore holdings to reduce the tax it paid. Nice.
We need a new Great Charter, one that prevents hypocritical millionaires from demanding that ordinary people pay more tax while they make special arrangements to avoid it. Those awful shoes need slinging, not just because they are hideous, nor because they suggest garish footwear is of as national an interest as the old parchment. Rather, their place on the bonfire would be a symbolic disposal of the hypocrisy and extravagance that characterises our land and the millionaires who do so well out of it. Yet is not Lincoln's curation of Magna Carta similar to our nation's regard for the Bible, the word of God? We keep it on our shelves, accumulating a clothing of dust. It sits by works of nonsense and meaningless ephemera. That we would place the lively oracles of God, that written expression of the Creator's will in the ignored 'religion' sections of libraries and the tops of wardrobes is remarkable indeed. That book is worth more than all the rest of your possessions combined.