Major General John Lambert of Calton & Kirkby Malham
Regular readers will know my fascination with Major General Charles Worsley, Congregational Christian and Cromwellian officer in charge of Lancashire. His Yorkshire counterpart was John Lambert whose origins are closer to home than even Worsley's.
He was born ay Calton Hall over in the Yorkshire Dales and baptised at Kirkby Malham in 1619. The font is Norman though some of the guidebooks suggest it was 'reinstated' in 1880, whatever that means. By the porch is a font-like flower pot which may be the one in which baby Lambert was baptised. Malham Church is wonderfully historic; its internal pillars unusually contain large niches for Roman Catholic statues, whose emptiness no doubt gratified the local puritan gentry. In the St John the Baptist Chantry, a high box pew is devoted to Lambert memorabilia.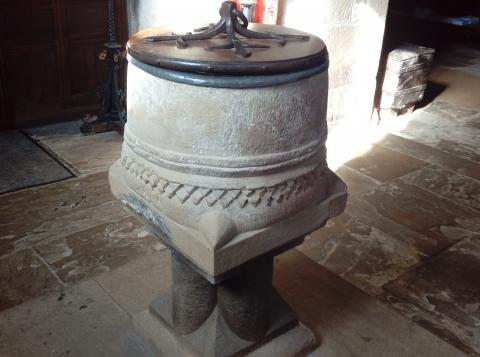 Calton Hall is no longer the rambling medieval manor house it once was, but a rather modest, though pleasant, dwelling commanding excellent views. Nearby fields show earthworks, perhaps from the earlier farm buildings and cattle pens. The young Lambert would have enjoyed growing up in so pretty a place, playing in the river by Airton Bridge.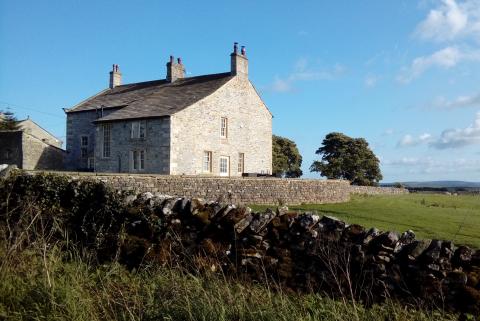 Though he married Frances Lister of Thornton-in-Craven near Barnoldswick in 1639, he soon left his role as squire's son to join Fairfax's Northern Army, rising through the ranks. By Puritan standards, Lambert wasn't the most religious of men, and his wife's frivolity was considered somewhat scandalous in Commonwealth London. They were both attractive and dressed fashionably with long hair and gay colours. There's no record of what the puritanical Charles Worsley thought of his more urbane and sophisticated senior colleague. 
There is evidence that Oliver Cromwell visited Lambert's family home at Calton; three wedding ceremony appears to have been performed before him in 1655 at Kirkby Malham Church- his signature appears in the registers.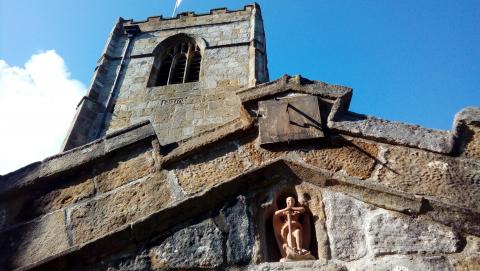 Lambert authored the world's first ever written constitution, the Instrument of Government, though it was short-lived. He was also a committed republican, breaking with Cromwell when he considered becoming king, and opposing Charles II's restoration. This sealed his fate, and he spent the rest of his long life (from 1660-1684) in remote prisons, dying of a chill in the winter of 1683 having been tending his little prison garden. From 1673, his beautiful wife was allowed to live with him.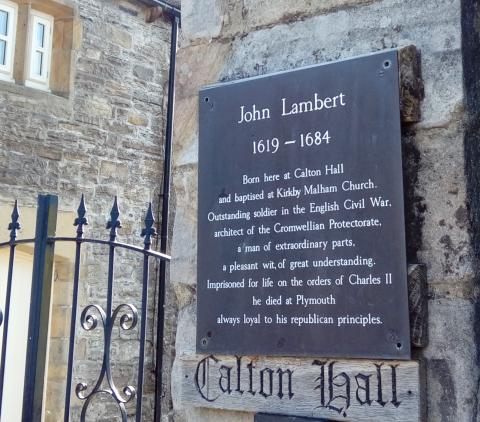 Nevertheless, this fashionable yet unfortunate soldier was a Congregationalist like ourselves, and we salute the role he had in making England, albeit briefly, a puritan commonwealth. His authoring the first written constitution did much to establish democracy and fair government throughout the world, if not in his home land.  
"Be strong and courageous. Do not be afraid or terrified because of them, for the Lord your God goes with you; he will never leave you nor forsake you."
Deuteronomy 31:6
Top image: National Portrait Gallery.