The Metropolitan Tabernacle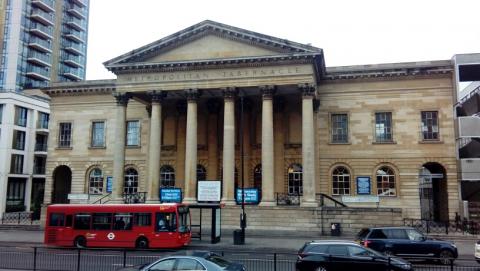 I attended on the Sunday evening the Metropolitan Tabernacle at Elephant and Castle. This had been Charles Spurgeon's church. Most of those attending were smartly dressed in suits, indicating the importance with which they held public worship. There must have been 300-400 present, including a good number of children. Parents here do not subscribe to the notion that worship for minors should only take place in the morning and it was rewarding to hear some of them singing the hymns. This is a truly mixed-race congregation. The people were welcoming without being intrusive or bothersome. John greeted me on the door, offering me literature and asking me to complete a visitors' card. I didn't have the heart to ask him by which provisions of the GDPR he required such information, so I cheerfully filled it in and entered the main worship area. I was expecting high Victoriana, but the church has clearly been modernised around the fifties and not distastefully. The preaching, given by the pastor of Edmonton Baptist Chapel, was sound, explaining the goodness of God from two psalms.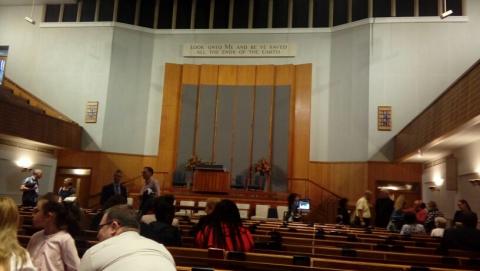 After the service, a gentleman called Jude came over to talk to me, politely asking where I was from and giving a little of his testimony. It was so refreshing to be among like-minded people and I left to catch the tube back to my hotel, well fed and nourished. I thank God for the faithfulness of Spurgeon's church.