National Mistrust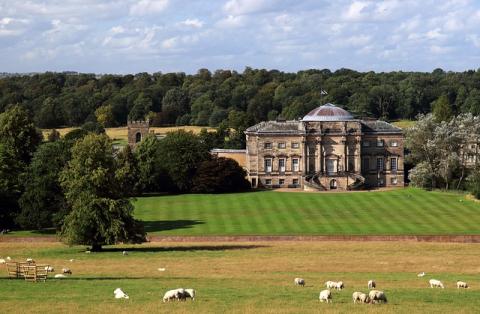 Another British institution shows off its woke credentials. Another monthly subscription I delight to cancel. The National Trust has been very keen in the past few months to confess to owning properties and furniture with 'direct or indirect links' to the slave trade. Well who would have thought it? The general public had always assumed that the aristocrats and capitalists of the past were paragons of virtue, upholders of equity and felicity. How devasted we are to be disabused of such innocent notions in 2020. The Trust tweeted about various items in its collections, like wooden desks and silver ewers, which came from West Indian plantations or were bought with the profits therefrom. Most people knew this already, but senior managers are desperate to show how sincerely aware they are. Apart from affirming the narrative that black people have always been oppressed and that contemporary whites are culpable for what some of their ancestors did centuries ago, the latest promotions drip with hypocrisy. The Trust sits on investments worth £1.3 billion of which £308 million is unrestricted. Legacies bequeathed to the Trust in 2019 alone amounted to £66.5 million, yet this summer it announced it was laying off 1200 staff to save money. Doubtless, the well-paid managers who enjoy getting het up about slavery have either cast-iron job security or bountiful redundancy packages, unlike the majority of the workforce they sack. So while casting over a thousand people onto the dole, the management are hand-wringing about unjust labour practices from two centuries ago.
Tom Winnifrith, writing of Sir John Winnifrith, a former Trust Director General:
As a committed socialist and a good Christian, my Grandfather would have found such an approach to one's workforce as utterly deplorable and he would have, in his own quiet way, have been seething at the way McGrady [the current director general] insists there is no alternative.
Still, as P45s whizz off the HR printers, the Trust devotes its resources to Exploring LGBTQ history at National Trust places and How we're tackling climate change, allocating each generous sections on its publicity.
It's impossible to study slavery and not be deeply troubled. Yet I object to the Trust's yielding to the fashion for hand-wringing, especially at a time when it was sacking its own staff whom it deems only too dispensable.
And thinkest thou this, O man, that judgest them which do such things, and doest the same, that thou shalt escape the judgment of God?