Not Laughing Now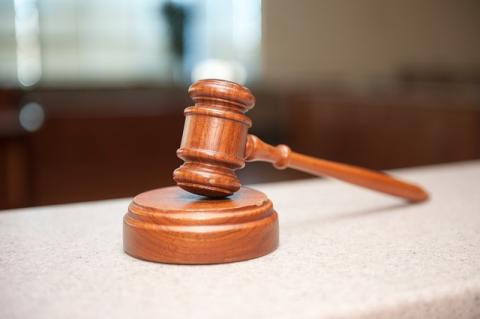 Former Harley Street physician, TV personality and 'doctor to the stars' Christian Jessen, has been ordered to pay £125,000 in damages plus costs to Arlene Foster, outgoing DUP leader in Northern Ireland. He tweeted that she was an adulteress, criticising her faith and traditional morality. His own dedicated page on the Humanists UK website, of which he is patron, states:
His passion is to simplify, demystify, de-stigmatize and explain to the public the often complicated and inaccessible world of medicine.
Well this week, Mr Justice McAlinden, at the Belfast High Court, helped explain, simplify and demystify Dr Jessen's understanding of libel law.
"It was an outrageous libel concerning an individual of considerable standing, attacking her integrity at a most fundamental level and it involves the trashing, in a very public fashion, of the relationship that Mrs Foster holds dearest in her life. It affected core aspects of the plaintiff's life, namely, her relationship with her husband and her deep Christian faith", said the judge in his findings, the Guardian reported.
The claim about Mrs Foster's fidelity was retweeted 500 times and liked by over 3000 other Twitter users. When the victim's solicitor contacted the doctor, he responded "lol".
"I don't think Dr Jessen will be laughing this morning," Paul Tweed, Mrs Foster's solicitor, remarked outside the Belfast court.
I don't think Dr Jessen is evil. He is just another smug, atheistic Londoner who sneers at provincials who have Christian faith. Retweeting and liking items on Twitter is all too easy and he has not been the first, nor shall he be the last, to receive a bill for damages for having carelessly used that medium. Jesus made it clear that His followers would be slandered by the world:
Blessed are you when they revile and persecute you, and say all kinds of evil against you falsely for My sake. Rejoice and be exceedingly glad, for great is your reward in heaven, for so they persecuted the prophets who were before you. (Matthew 5:1-12)
On this occasion, the slander was put into writing, so Mrs Foster need not wait until the resurrection for her pay out.
Image by miami car accident lawyers from Pixabay