Our Market Stall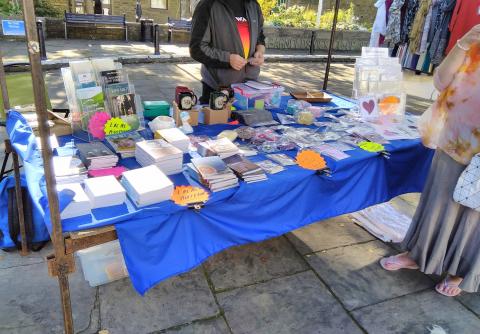 Last week, we began our market stall outreach. Selling Christian books as well as items made by our craft group, we had some good interest and worthwhile conversations with people. We also had people giving out tracts and leaflets. The chapel is but five miles from Barnoldswick, though few there know of us. I hope our regular presence there will change this.
If you are in striking distance of Barnoldswick on the third Saturday of the month, drop by and see what we have for sale. If you don't want our wares, come and talk to us! We have something available which is free of charge, yet worth more than anything you could afford to buy:
Everyone who thirsts, come to the waters; And you who have no money, come, buy and eat. Yes, come, buy wine and milk without money and without price.
Isaiah 55:1