Puzzling Pictures 6: Job Done
What was it I wrote at the end of last Saturday's entry? "To be continued"? Yes, that was it. Well, now I don't need to add anything else on the topic of repentance: it's all been taken care of! Mr Richard Johnson, our speaker at Salem Chapel last Sunday morning, said everything I was going to say - and a great deal more. So, if you missed him on Matthew 21.28-32, simply look to the right, or under "Media", click on the sermon in question, then listen to it now or download it for later. Job done!
While you're at it, do yourself another favour, and get hold of Mr Stephen Jackson's latest look at Genesis. It will be well worth your while.
In place of the entry that I had intended to write, let me offer you another puzzling picture.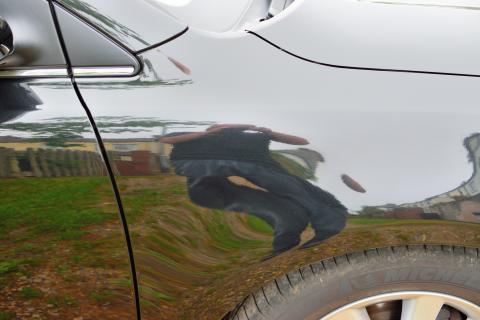 What do you think has been going on here? It looks as though we've wandered into an outdoor Hall Of Mirrors.
The photograph is proof that a job of another kind has just been completed. It's a task that has taken me many hours, and a lot of old-fashioned elbow grease.
What have I been up to, and was it worth all the effort?
Answers next time.