Secular Carols 4: Santa Claus Is Comin' to Town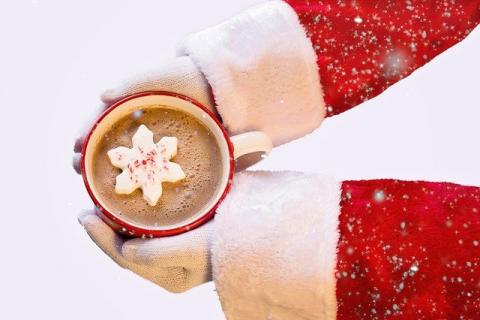 Santa Claus Is Comin' to Town is another hackneyed song, endlessly looped by radio stations. It's a little older than some of the others, going back to Harry Reser in 1934. Many others have released their own versions, including Mariah Carey and Justin Bieber.
You better watch out,
You better not cry;
You better not pout,
I'm telling you why:
Santa Claus is comin' to town
Santa Claus is comin' to town
Santa Claus is comin' to town
He's making a list,
He's checking it twice;
He's gonna find out,
Who's naughty or nice...
In one respect, it's a useful tool in the parental box of tricks. Overexcited children with inclinations to delinquency might better behave knowing their Christmas presents' arrival is in no way certain. In another sense, however, the coming of Santa Clause is a gross parody of Christian truth. Like made-up supernatural beings, Santa Claus rewards the good. The gospel teaches that we are all bad; not one of us is worthy of reward.
Furthermore, we believers are to anticipate and wait for Christ's coming; the Jewish sages and magi His first, we Christians His second. Says the Lord Jesus Himself in Revelation 22:12-13:
"And behold, I am coming quickly, and My reward is with Me, to give to every one according to his work. I am the Alpha and the Omega, the Beginning and the End, the First and the Last."
Of course, most outgrow belief in fat St Nic; he's relegated to children's imaginations and supermarket Christmas cards. Yet One is coming; on some He'll bestow riches and wealth, on others judgement and penalty. The Lord indicated we can learn much from children. I wonder if we await the Lord's coming as fervently and eagerly as do our giddy litters on Christmas eve.
Image by Jill Wellington from Pixabay