Who Heals all your Diseases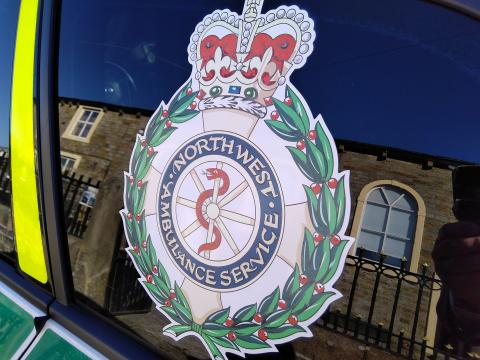 Some weeks ago, regulars will recall that an ambulance was called after morning worship. It took some time to arrive, our location being neither straight forward nor well-known. On our local ambulance service crest is the St Edward's Crown and below that a serpent coiling upon a wooden stick. This image has both Greek and Hebrew origins. To the Greeks, it is the serpentine staff held by Asclepius, their god of healing. The Hebrew Nehushtan is an older source, recorded in Numbers 21, in which Moses was commanded to affix a brazen serpent to a pole, so those suffering the bites of real serpents may look up to it and be saved. We Christians consider it a prophetic insight regarding the coming of Christ, who, while attached to wooden planks became the very image of sin, so all who 'look' upon Him might be saved.
To this day, Salem Chapel is a place of healing and hope. Although God can and may heal bodies on our premises, He certainly heals wounded spirits. So long as we proclaim the Crucified One lifted up from the earth, He shall draw men and women to Himself.
Bless the Lord, O my soul, and forget not all his benefits:
Who forgiveth all thine iniquities; who healeth all thy diseases. Psalm 103:2-3