In Affected Remembrance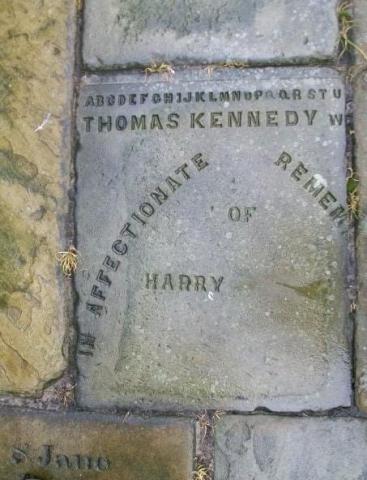 Something tells me that Harry was not as affectionately remembered as his gravestone - or Thomas Kennedy's gravestone- would indicate. Methinks the stone mason was simpy practising his craft.
I'll confess I do not read the printed poems inside greeting cards. It might be a man thing, but that which is hand written, I tend to assume is said with sincerity. Too many shows of affection are affected. When we read in 1 John 4:9, however, of God's great love for human beings-
In this the love of God was manifested toward us, that God has sent His only begotten Son into the world, that we might live through Him.
-we know it is genuine, for it is supported by a terrfic action: the incarnation and sacrifice of the Lord Jesus.