All Saints' Church, Great Fransham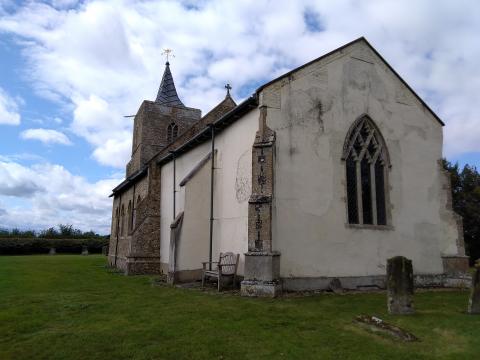 All Saints' Church, Great Fransham, in Norfolk, is a lovely old building, yet two of its greatest features are about death and decay. When I toured Norfolk churches last year, there was a danger that these ancient places of prayer would all merge into one. Yet they stand out for their distinguishing features. On the south wall is a set of pillars, entirely unnecessary. I assumed it was some well-intentioned architectural flourish, some wealthy but silly benefactor wishing to make his mark. They are not flush, and seem a little over-bearing for so small a church. The author of the Norfolk Churches website explains that there was once a whole arcade beyond the pillars, a south aisle which was demolished, but the pillars which once held it up remain in situ. That explains it!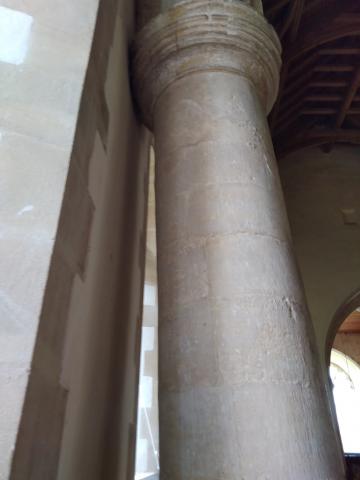 Secondly, there are some notable brasses in the church, including the knightly Geoffrey de Fransham, who stands rather uncomfortably on a compliant lion, and Cecily Legge, depicted laying in her shroud.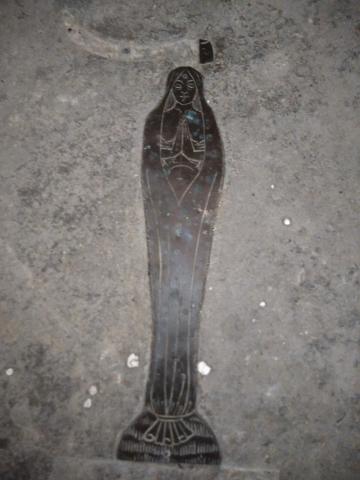 So, a dead woman depicted as...a dead woman, and an ancient building which has been downscaled. I did not visit on a Sunday, but I can be pretty sure that whatever congregation it gets, if any, will still be dwarfed by the unused space, even after the southern aisle's disappearance. As I pondered this, I also considered the huge spray of now dead flowers which dolefully sat on the ancient font.
Much as I loved the old church, I left feeling melancholic. Dead flowers, a dead woman and a part-demolished, shrunken place of worship. Nearly every church in this land has diminished in the last century and though we have better diets and medical care, we are no better off than poor Cecily Legge, for we too shall quietly slip into that winding sheet.
When morosity strikes, look not to churches nor life expectancy. Not even to lovely flowers which are here today, but brown and dried tomorrow. Look to Christ Himself:
Blessed be the God and Father of our Lord Jesus Christ, who according to His abundant mercy has begotten us again to a living hope through the resurrection of Jesus Christ from the dead, to an inheritance incorruptible and undefiled and that does not fade away, reserved in heaven for you, who are kept by the power of God through faith for salvation ready to be revealed in the last time.