All Things Loss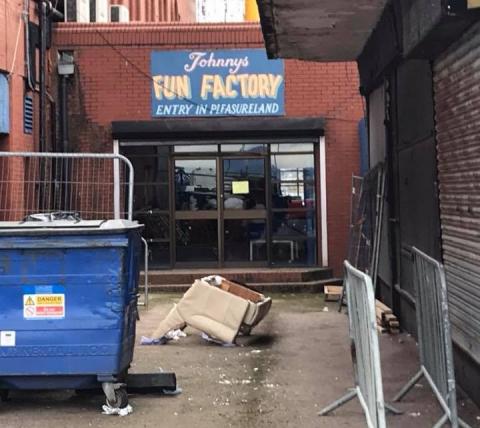 As a small child, I wanted a birthday party at Johnny's Fun Factory on Morecambe sea front. It's where all the cool kids celebrated their nativities and the place was filled with ball pits, bouncy castles and colourful plastic tables at which deliciously greasy food could be chomped and guzzled. Look at it now. It's somewhere you might threaten to take a small child if it has misbehaved.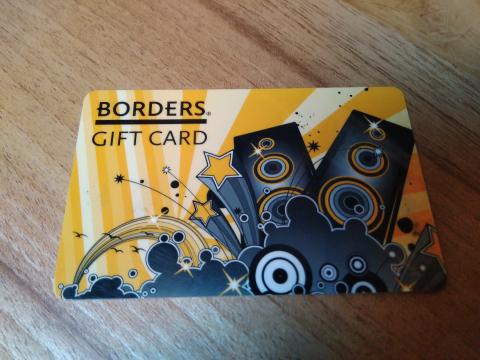 Ah, what's this? A Borders gift card. It was given to me as a thirtieth birthday present, so I imagine that thirty English pounds was put on it. That was in May 2009. By November of that year, the chain had gone bust. All 45 shops were shut and the 1,150 employees out of work. My unredeemed card became worthless overnight. If the generous donor is reading this- I'm sorry. Still, your money went to help pay the firm's administrators, so not all was lost.
And now for some 1992 ECUs. These were the proposed UK coinage for the European Economic Community's new single currency. Aren't they fab? Sadly, the European Currency Unit was abandoned for the Euro, and much prettier coins I think they are too. In any event, the UK never joined the currency. I'm glad I own a set, but gladder I didn't invest in thousands of them ahead of the currency launch. Whilst of numismatic interest they have barely any value.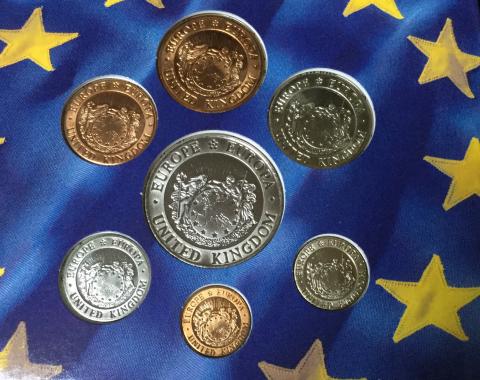 Things which seem highly valuable and are much sought after, often turn out to be worthless dross and useless rubbish. In Philippians 3, the apostle Paul briefly describes his previous life before Christ saved him:
If anyone else thinks he may have confidence in the flesh, I more so: circumcised the eighth day, of the stock of Israel, of the tribe of Benjamin, a Hebrew of the Hebrews; concerning the law, a Pharisee; concerning zeal, persecuting the church; concerning the righteousness which is in the law, blameless.
That dynamic young Saul of Tarsus who carried signed warrants from the High Priest to round-up heretics would surely have made it on to the Sanhedrin one day. A glittering career in Judaism awaited him. Yet he concludes this sparkling résumé with these bold words in verses 7-8:
But what things were gain to me, these I have counted loss for Christ. Yet indeed I also count all things loss for the excellence of the knowledge of Christ Jesus my Lord, for whom I have suffered the loss of all things, and count them as rubbish, that I may gain Christ and be found in Him. 
One day, we'll see life's honours and riches for what they truly are- piles of trash and heaps of slag.
Riches do not profit in the day of wrath, But righteousness delivers from death. 
Proverbs 11:4