Auntie Sue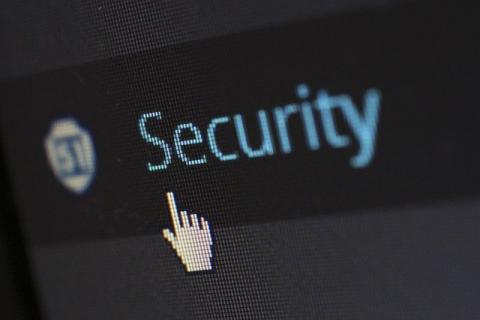 Would you consider me a terrible pastor if I shared some private email correspondence I received yesterday? 'Sue Giddings' sent me an urgent message from her sickbed. I can't quite put my finger on why, but something tells me this exchange is something I ought to share.
From: Giddings
Subject: Request
Hello, how are you
I've been diagnosed with Covid - 19.
Sorry for the inconvenience. I need to get a Nike gift card for my nephew,  it's his birthday but I can't do this now because I'm seriously ill and my doctor said I should stay indoors for some reason. I have tried to purchase it online but unfortunately no luck with that, can you get it from any store around you? I'll reimburse you as soon as possible. Let me know if you can handle this.
Thank you.
Sue
From: A.D. Marsden:
Dear Sue
Yes of course I can handle this. How much would you like on the gift card? Should I drop it off on Sunday?
Alan
From: Giddings
Thank you very much. The amount I need for a Nike Gift Card is $500.
You can get a Nike gift card at Kroger, Dollar general, Walgreens or any store around you. My Nephew told me to scratch the back of the card to reveal the code and then take a photo of it and send it to his email, here is his email address saml2241996@yahoo.com, I'll pay you back as soon as I'm able to get up
Thank you
Sue
From: A.D. Marsden
Dear Sue
Yes of course. I'll get those cards this afternoon if I can, otherwise it will be tomorrow morning. I know you have two nephews- which one is the card for?
Also, 500 doesn't seem all that much- what if I were to put a bit more on?
Alan
From: Giddings 
The gift card is for both of them, they will use the gift cards together,  if you can make it $1000 I'll be glad, that means you will have to purchase 2 $500
I'll sure pay you back, I'll be glad if you can get this done for me today.
Sue
From: A.D. Marsden
Hi Sue
that's not a problem at all. My only concern is that we're missing out the third triplet, your niece. Have you fallen out with her? Doesn't she deserve a birthday present, too? Or are you still annoyed with her for dyeing her hair purple for your wedding? She did steal the limelight, so maybe she should get less than $500. What do you think?
Best Wishes,
From: Giddings
Ok good
Thank you
Sue
From: A.D. Marsden
Dear Sue
I'm not clear if you want to include her on the gift card or not?
Best Wishes
From: Giddings 
Yes I want to include her.
Sue
From: A.D. Marsden
Ok, Sue. Does this mean that you have forgiven her?
Best Wishes,
From: Giddings
Yes
From: A.D. Marsden
Aww, Sue, that's great news. When did this happen? I know it's been tearing the family apart now for years.
Best Wishes,
From: Giddings
Not long ago
Sue
From: A.D. Marsden
Dear Sue
I thought as much because I had not heard anything. Are you still alright to give your testimony at church on Sunday?
Best Wishes,
From: Giddings
Yes
From: A.D. Marsden
Great, I'll tell the others, they'll be really pleased as we have been praying for you for some time. Do you want to send me a draft? You need you to make it clear that you understand you are a sinner and that Jesus took the blame by dying upon the cross in your place.
From: A.D. Marsden
Sue, was it something I said? Are you alright?
From: A.D. Marsden
Anyway, can't wait to hear your testimony about Jesus. You will come and give it, won't you Sue? You won't let us down?
From: A.D. Marsden
SUE??
I can only imagine that Sue's serious illness made her too tired to reply, or maybe it cruelly took her very life before she was able to respond. Oh, wretched Covid! Must you claim another victim?? Sue was clearly a wonderful lady who will be dearly missed. She was an amazing auntie- sending $500 to each of her nephews and nieces. I certainly wish she had been my aunt! Despite being seriously ill and ordered to remain inside by her doctor (which evidently baffled Sue, who always loved the outdoors) she found the energy to send me an email to request I go shopping on her behalf. She was putting others before herself to the bitter end. Life will be very different without her; she leaves a big hole in so many hearts. 
I hope you all read this email exchange carefully and learned a lesson from it. Although I had not actually met Sue before, nor even heard of her, I knew I could trust her; but what if it had been from a fraudster? As we have discovered, Sue was one of the kindest ladies you were ever likely to meet, but there are others out there who will only take advantage. 
Dishonest scales are an abomination to the LORD, But a just weight is His delight. Proverbs 11:1 (NKJV)
Image by Werner Moser from Pixabay