Banks Methodist Church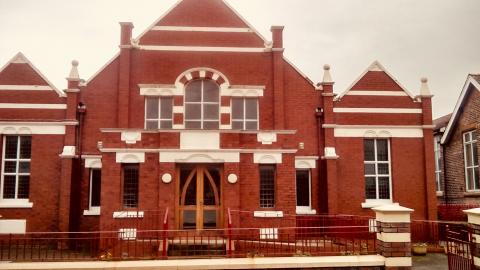 I recently spoke at Banks Methodist Church, near Southport, which a previous blog referred to. Methodists are a mixed bag, but this is a church which loves the gospel and seeks to reach out to its community. On the outside, it proudly displays Bible texts from the Trinitarian Bible Society.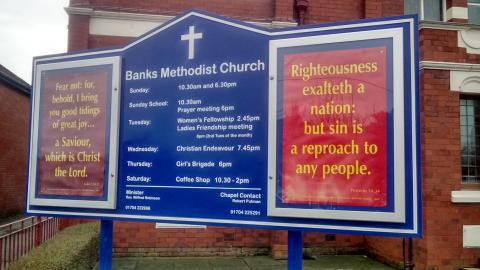 Their Sunday School were constructing and learning about the tabernacle and how it points to Christ- there's no froth and bubble here! May God bless this gospel witness in the village of Banks.