Battle of Dunbar 1650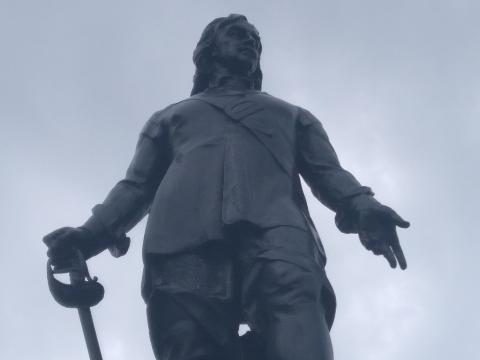 This summer I ticked another Cromwelliana box. I visited the site of the battle of Dunbar, fought 3rd September, 1650. Against the odds, Oliver successfully fought a battle against the Scots who had decided to proclaim Charles II king in his father's place. His army was short of supplies and dysentery was stalking the soldiers, yet the Scots wisely refused him battle, withdrawing to their strongholds and burning the crops. He therefore withdrew to the port of Dunbar, where the harbour could be used to bring supplies and might afford an emergency evacuation. The Scots sensed weakness and assembled their army on the impressive Doon Hill overlooking the town. This I drove up, and was horrified to discover it was over a mile of single track without a passing place. Cromwell was trapped, his army ailing, and his prospects bleak. He wrote to the governor of Newcastle, warning him of a likely Scottish invasion after his own army's defeat:
We are here upon an engagement very difficult. The enemy hath blocked up our way at the pass at Copperspath, through which we cannot get without almost a miracle. He lieth so upon the hills that we know not how to come that way without great difficulty and our lying here daily consumeth our men who fall sick beyond imagination.
Yet Cromwell won and the Scots lost. Was it a miracle? Yes and no.
The English Roundheads attacked first at 4am, crossing the flooded Brox Burn. It had been a 'drakie nycht full of wind and weit' as a Scot put it, and few of the soldiers atop Doon Hill were expecting an attack when the enemies appeared before the dawn. While the Scots slept, the English organised and manoeuvred.
Cromwell's senior officers led by example. Edward Whalley's horse was killed beneath him and he was injured to the wrist. As Maurice Ashley writes in his beautiful chapter on Dunbar in Cromwell's Generals (1954): 'Fleetwood, Monk, Lambert, Whalley- were essential elements in a military triumph, rooted in discipline, nurtured by surprise, and crowned by courage'.
Thirdly, the strict Presbyterians who controlled the Scottish government had purged their army of its less fanatical officers. Those whose theology was not so hard-line Calvinist and whose political sympathies were more moderate, were dismissed. Those who took their place were less experienced and competent. A man's theology might be perfect, but it does not make him excel at all else.
Although I have no doubt that Christian men in both armies prayed to God, Cromwell's armies loved and knew their Lord. On the victory medal that the English Parliament ordered struck were written the words "The Lord Of Hosts". This was the first campaign medal to be given to all ranks. During the battle itself, while Cromwell's cavalry troopers reorganised, they sang Psalm 117:
1  O give ye praise unto the Lord,
       all nations that be;
    Likewise, ye people all, accord
       his name to magnify.
 2  For great to us-ward ever are
       his loving-kindnesses:
    His truth endures for evermore.
       The Lord O do ye bless.
En-route to Scotland, Cromwell had been expecting to meet Major General Harrison along with reinforcements. Having been detained, he instead wrote Oliver a letter, offering good advice to us all, never mind a general heading an army too small:
My Lord, let waiting upon Jehovah be the greatest and most considerable business you have every day; reckon it so, more than to eat, sleep, or counsel together. Run aside sometimes from your company, and get a word with the Lord. Why should you not have three or four precious souls always standing at your elbow, with whom you might now and then turn in to a corner? I have found refreshment and mercy in such a way.
The godly army of England defeated a godly army of Scotland. Too many times the saints quarrel with each other, instead of quietly turning to a corner to pray and share fellowship.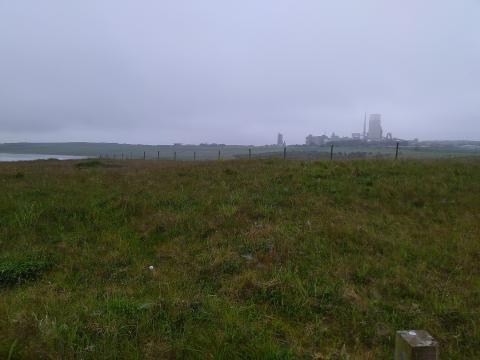 Part of the battle field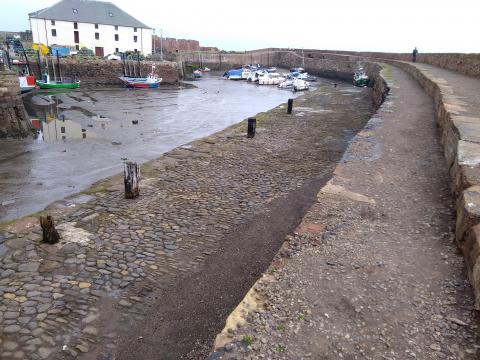 Dunbar Harbour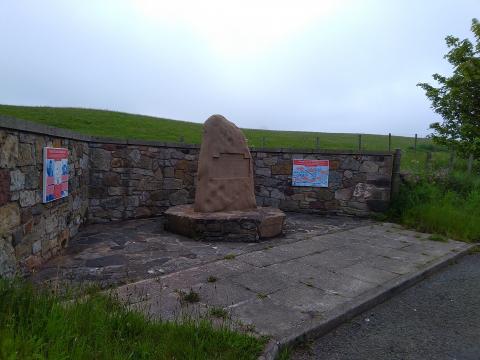 Memorial to the battle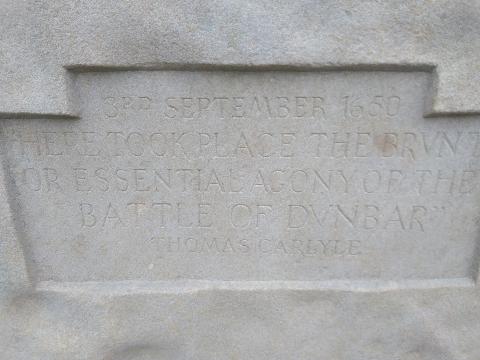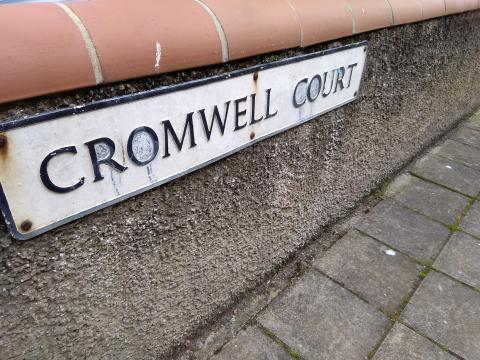 Modern Dunbar is not ashamed of its Cromwellian association