Bee of the Year Award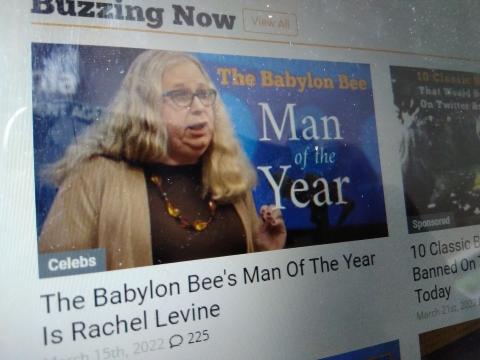 The Babylon Bee has been making the headlines, again. The Satirical Christian site declared U.S. Assistant Secretary for Health at the U.S. Department of Health and Human Services, Rachel Levine, to be winner of its first annual Man of the Year Award.
It ran another story entitled NCAA Swimming Champ Caught In Possession Of Performance-Enhancing Testicles, a reference to Lia Thomas' victory in the 500-yard freestyle at the NCAA Women's Swimming and Diving Championships. Naturally, its efforts have resulted in a ban from Twitter for its hate speech.
Welcome to the 2020s, the decade in which satirical comedy sites speak truth, and have themselves censored as a result.