A Better Country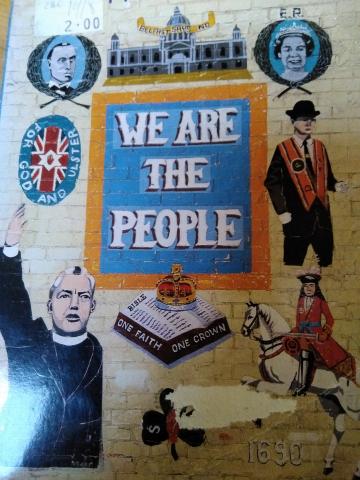 I've just read We are the People, Geoffrey Beattie's 'Journeys through the heart of Protestant Ulster'. As far as I can tell, he's an unconverted journalist, originally hailing from the unionist community, who in the nineties went back across the water to Northern Ireland. Much of it is funny; Ulster folk have a great humour despite the province's reputation for sectarian hatred and terrorist violence.
I find myself attracted to those places around the world in which the gospel significantly affected the culture. Northern Ireland is one of these places. Church attendance is relatively high, and congregations are generally faithful to scripture rather than sold-out to worldly wisdom. Similarly, I'm attracted to the American South, that wide belt of Bible Christianity, covering much of Tennessee, Georgia, Alabama, Mississippi, both Carolinas, both Virginias and Texas. I've been to Ulster, but never these southern states- a visit remains my ambition. 
Interestingly, the two places I cite are known for historical conflict and present tension. If Cromwellian and Commonwealth Britain was a gospel-saturated place and period, it too was known for its problems and violence. The same might be said for Lutheran and Calvinist Europe. In some respects, Christianity is a movement offering socially cohesion, bringing peace between different groups and classes and offering submission to the state. Yet its Founder once warned His hearers:
"Do not think that I came to bring peace on earth. I did not come to bring peace but a sword. For I have come to 'set a man against his father, a daughter against her mother, and a daughter-in-law against her mother-in-law'; and 'a man's enemies will be those of his own household.' He who loves father or mother more than Me is not worthy of Me. And he who loves son or daughter more than Me is not worthy of Me. And he who does not take his cross and follow after Me is not worthy of Me. He who finds his life will lose it, and he who loses his life for My sake will find it". Matthew 10 34-39
Peace and plenty, though conducive to the filling of the tax coffers, often yield a slimmer harvest of souls than lands of strife and difficulty.
I love Ulster and the US Bible belt, but I long to go to heaven, another place whose passage is wrought by strife and bloodshed. As John Denver sang back in '71: 
Almost heaven, West Virginia
Blue Ridge Mountains, Shenandoah River
Life is old there, older than the trees
Younger than the mountains, growing like a breeze.
Country roads, take me home
To the place I belong…
But now they desire a better country, that is, an heavenly: wherefore God is not ashamed to be called their God: for he hath prepared for them a city. Heb. 11:16