The Blacko Crash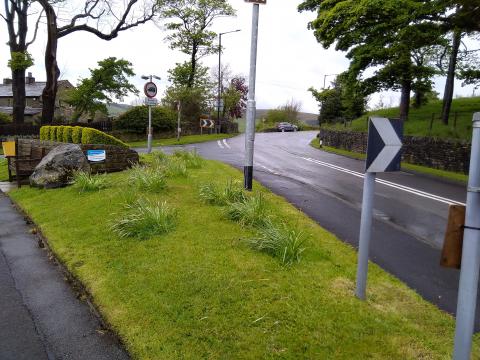 If you read that five men had been killed in a car crash, you would consider it a tragedy, but then continue to the next piece of news or internet article. We are used to it. The roads are busy and tragedies happen. Yet when this did happen, just over a hundred years ago at Blacko, it was deemed sensational, and brought Skipton to a standstill.
In November 1920, a charabanc, an early, opentop bus, was taking football fans and others to watch Burnley play Newcastle at Turf Moor. On the A682, a stretch of road with which many of our southern regulars are familiar, the accident happened. The driver lost control of his brakes as the vehicle turned into Blacko near the Roughlee and Downham junctions. It is a bad corner to this day, but then there was an old toll booth by the road, into which the charabanc collided. Two young men were killed instantly and three others died of their injuries. The driver was charged with drink driving, but was acquitted at the Manchester Assizes, his account of brake failure being accepted. Still, he had stopped for a whiskey at the Moorcock, one at Gisburn and a tipple before that in Skipton, so by today's standards, he might have been convicted. Four of the men were buried together at Skipton, and the fifth, 16-year-old Stanley Turner, at Earby Baptist chapel. A simple stone memorial now marks the spot where those five young men entered eternity.
It kis irinic that Stanley Turner had been too young to have gone and fought in the Great War, the armistice for which had only been signed two years previous. The other four- Archie Lee, 22, Harry Jones, 21, Fred Phillip, 22, and John Stephenson, 22- had all returned from the front, alive if scathed. They had survived the shells, the gas, the snipers, the bombs. Yet here they were, four more young men entering premature graves among the pleasant hills of the county border.
Thomas Wooff, a survivor and fellow Skipton passenger, described "how everyone on the bus had been singing and laughing and were unaware of any danger until they felt the impact". The Bible teaches that death comes to us all, even at a time and place which we least expect:
For we must needs die, and are as water spilt on the ground, which cannot be gathered up again; neither doth God respect any person: yet doth he devise means, that his banished be not expelled from him. 2 Sam. 14:14
Even in this grim warning, there is hope. Though death cruelly severs us from the body and the material world, it cannot sever us from Him. Christ is the way by which victims of every deadly tragedy may enter eternity with hope and calm assurance.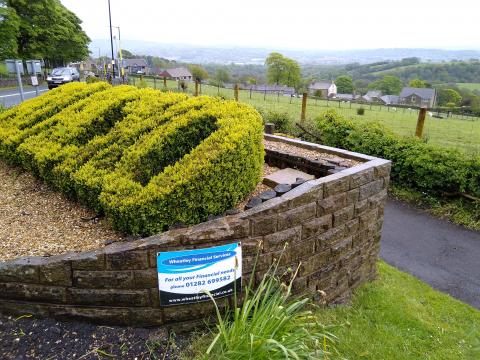 IT…COMMEMORATES THE VICTIMS OF AN
EARLY MOTORING TRAGEDY. FIVE YOUNG MEN DIED
IN 1920 WHEN A CHARABANC STRUCK THE
BUILDING, WHICH AT THAT TIME WAS BEING USED
AS A FARM SHIPPON.