Blackpool's Wedding Chapel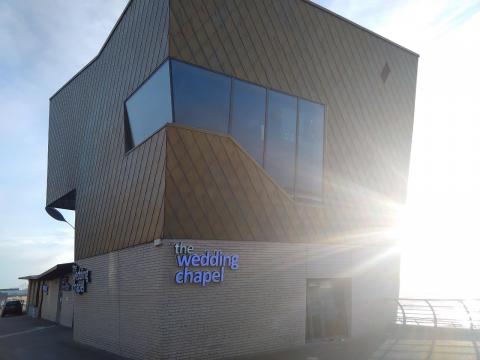 It must be one of the more unusual wedding venues in the country. Blackpool Council erected in 2012 a 'wedding chapel' on the town's promenade, commanding views of both sea and tower. Replacing the formal register office's marriage ceremony room, couples seeking a non-church wedding can hire this 70-seater establishment in which to make their vows. It was designed by no less a person than Alex de Rijke, who was until 2015 Dean of the Royal College of Art. He's always been fond of daring design and external cladding; Blackpool's wedding chapel is a typical piece.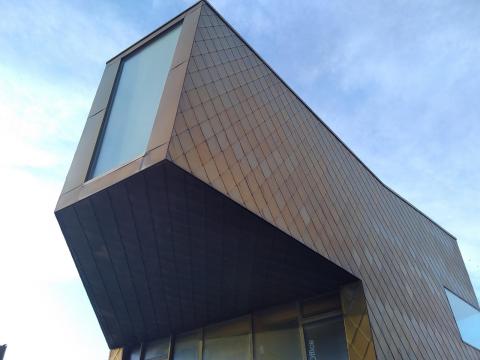 When I took the photographs, I struggled to keep hold of my phone, such was the wind's strength. I suspect Blackpool is seldom still, the Irish Sea providing it with near constant breeze, of varying degrees of force. The chapel itself looks as though it might topple in the right gust. It appears to be delicately balanced on its base (a tourist information office); an unexpected poke or tickle might push it off. I'm sure de Rijke did a good job fastening it down; those celebrating their nuptials need not fear.
Whereas the wedding chapel is unlikely to tumble in the storm, the marriages themselves are rather more fragile. Pressures within and squalls without, old habits, new tastes, financial issues and emotional baggage: all conspire to rock and shake a couple whose vows are publicly and irrevocably made. Marriage is a good thing, a godly institution, ordained by heaven. This is despite the wedding venue, whether it be sacred or secular, Christian or non-Christian: marriage is a good thing regardless.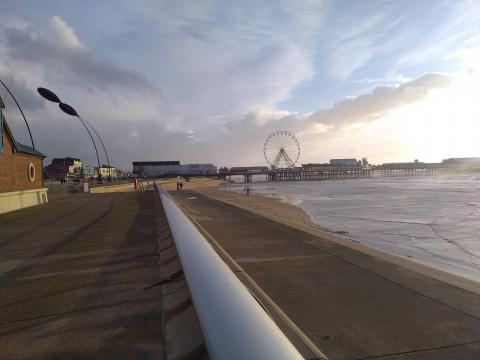 Pray for a married couple you know this new year. Ask God to bless them and strengthen their bond. Then ask Him to be a greater part of their lives.