Blessit be God for al His Giftis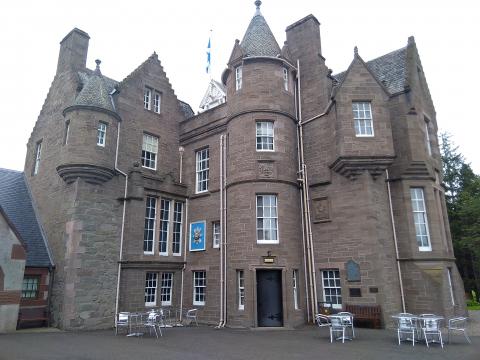 Balhousie Castle in Perth is as Scottish a castle as one will find. Its architectural style is even called Scottish Baronial, and is characterised by turrets, crow-stepped gables and complicated, jutting windows. It is now the museum of the famous Black Watch regiment. Close by are memorials to comrades who fell in Northern Ireland, Iraq and Kosovo, as well as the world wars. Yet written into the castle's fabric is the following:
"Blessit be God for al his giftis"
Here a rather quaintly worded Scottish thankfulness for God's grace. The same claim is made on the walls of an old house on Edinburgh's Castle Wind.
It seems odd that a regimental castle should be praising God for His grace and goodness only a few feet from the memorials to its dead. Yet genuine faith is not merely thanking God for the good times and being silent or sullen during the bad. It is giving thanks always, knowing that even seasons of grief and times of trial are but openings in heaven through which God's kindness and compassion are poured.