Boris' Days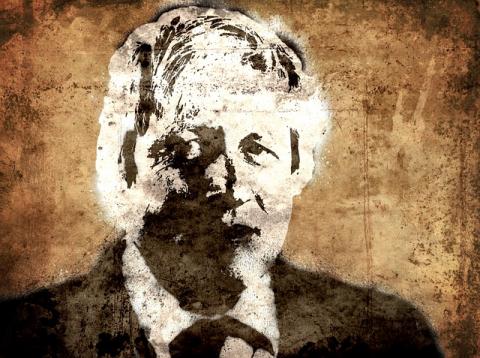 The knives are being sharpened for Boris Johnson, and my Politics classes enjoy speculating about his future. The whiff of the Downing Street redecoration has risen again from the sewer, mingling with the stench of hypocrisy from the alleged Christmas partying which the PM has denied. Will Tory Backbenchers suffer this PM to lead them while many of their constituents endure reimposed restrictions?
Of course, Johnson might yet pull it all off, and walk away unharmed and unsinged. He has spent his life doing this and it has worked well enough so far. Yet there is talk of a leadership challenge or a vote of no confidence. Her Majesty's Government would collapse, only to be reformed when one able to command a Commons majority could drive to the Palace, to be asked to form a new government. I doubt there would be a General Election; the Tories have too much to lose and Labour is too poor to fight and has only a negligible lead in the polls.
It is interesting how a man with even a large Commons majority, who has seemingly triumphed over Brexit and managed a successful vaccine programme should now be at risk of losing his job. Yet providence delights in humbling the exalted, humiliating the brazen, reducing the brash. Although Mr Johnson has a vague belief in the Christian God, unlike Starmer the avowed atheist, there is little in his conduct which bespeaks godliness. The best leaders, I think, are those who recognise there is a power greater than they- be this the Cabinet, Parliament and ultimately, God Himself.
And he changeth the times and the seasons: he removeth kings, and setteth up kings: he giveth wisdom unto the wise, and knowledge to them that know understanding. Daniel 2:21
Image by Pete Linforth from Pixabay