Can the Living and the Dead Communicate?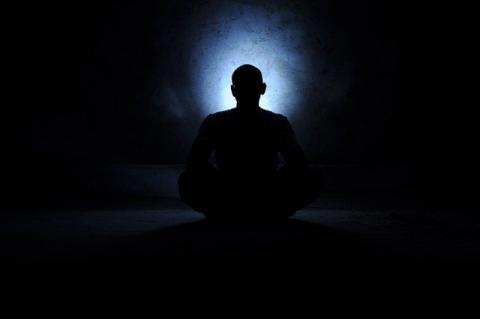 For millennia, people have claimed to be able to communicate with the spirits of deceased humans. Similarly, many have claimed to have seen the spirits of the dead (ghosts- more of them another time) and received tokens or signs from them. What are we to make of this, and what does the Bible teach?
As a Christian, my views must come from the scriptures. They teach that life beyond the grave is certain, that a human spirit's destination will depend on its respective relations with God. Though all are spoiled by sin, those who trust in Christ's saving work will share heaven with Him, whereas those who reject Him will spend eternity without Him- hell.
Those who claim to contact the dead I shall call spiritists. The movement takes a number of forms, from Friday night shows at theatres to so-called spiritualist churches, in whose Sunday services the dead are contacted. People who claim to have some special gifting in being a conduit between the two worlds style themselves mediums. Some will claim to hear specific spirits, passing on messages to those present; others will effect the different voices of 'spirit guides' who take over their bodies, dispensing their wisdom and observations to the assembled living.
The assumption behind this is that the spirits of dead humans remain conscious, and are both able and willing to relay messages to the physical world. They are said to inhabit 'the spirit world', conditions in which seem to be quite agreeable, seeing as most of them tell their relatives that they are 'alright' and that 'they must not worry'. Such communications offer much comfort to the living. Many are grieving for dead children, parents, much missed husbands and wives. Some were taken well ahead of their median life spans, sometimes in accidents or by sudden illnesses, so proper goodbyes may not have been exchanged. To be told that your deceased husband is alright, that he loves you too, that he keeps an eye on you, is a most consoling assurance. The medium may be well rewarded for this, financially and emotionally.
Is it just made up?
Mediums are not always regarded as paradigms of integrity and honesty. I have seen some of them call out to rooms full of desperately optimistic folk, saying:
"The spirit of an old lady has entered the room, wearing glasses and with grey hair…she is looking for her daughter. Her name is, let me see now, there's a K in it. Kate? Kathryn? Kathleen?"
Eventually, some poor grieving daughter will raise her hand and say it is her mother. The medium then proceeds to offer some admonishment from the spirit about not worrying about her, know that she is safe, and that she must move on and not feel sad. Kate/Kathryn/Kathleen's daughter goes home feeling much better and the medium feels that she has done much good. By making up enough details, someone will eventually see enough correspondence with their own deceased family member. Others might solicit information about the loved one ahead of the séance, and appear to provide details which satisfy the punters.
Yet among the fraudulent and cunning, there are a number of examples of mediums communicating information which only the dead might know, for example, intimate or childhood nicknames, character traits, details of the death. This sincerely convinces the living that the medium really has contacted the spirit of grandma. Although these rather more impressive ones are somewhat fewer than the rest, it does beg an explanation. How is the medium privy to information which was known only to the dead person and his living relatives, if the deceased has not themselves supplied it?
How do we explain the convincing cases?
I do not think the information comes from the dead person. This is contrary to Biblical teaching, and as Christians we accept the scriptural record above even impressive stories of spiritism's power. The spirits of the dead are either in heaven with the Lord or awaiting judgment in hades. Yet making contact with them is something the Torah forbids:
"When you come into the land that the Lord your God is giving you, you shall not learn to follow the abominable practices of those nations. There shall not be found among you anyone who burns his son or his daughter as an offering, anyone who practices divination or tells fortunes or interprets omens, or a sorcerer or a charmer or a medium or a necromancer or one who inquires of the dead, for whoever does these things is an abomination to the Lord. And because of these abominations the Lord your God is driving them out before you". Deuteronomy 18:19-20 (ESV)
Note the text does not concede that one may successfully contact the dead, but that even making inquiries is forbidden. Why would seeking to speak to our loved ones be so abominable to a God of love? Because it is not they who answer the call, but lying and deceiving creatures. Says the apostle:
Beloved, do not believe every spirit, but test the spirits to see whether they are from God, for many false prophets have gone out into the world. 1 John 4:1
John is not really talking about contacting the dead here, but he confirms the principle that there are spirits which need testing, for they might claim things about themselves which are not true. We know that unclean spirits, typically called demons, deceive the world, and that their commander-in-chief is the father of lies, though he dresses as an angel of light. These demonic beings are highly intelligent and knowledgeable; they would have both the means to imitate the dead and appear to know intimate details about them, as well as possessing the motive to do so- the further deception of humans. Just as they might be the powers behind pagan idols, pretending to be the god of this or goddess of that, so too they pretend to be this or that dead person. Assuring the living that the dead enter 'heaven' on their own merits, they deny the gospel of Christ and each human's need to hear it and obey it. Thinking that Grandad is in heaven because he was a nice guy, though he despised the Lord Jesus, assures me that I can obtain heaven without Him, also.
Leviticus 20:6 states "If a person turns to mediums and necromancers, whoring after them, I will set my face against that person and will cut him off from among his people."
'Whoring' is a strange expression. It refers to marital or sexual unfaithfulness. As spirits do not have bodies, the text must be using the word in a metaphorical sense. So how is seeking to speak with spirits an act of infidelity? Those who seek to flirt with and pay court to dirty spirits instead of seeking their Creator perform an act of spiritual adultery. They enter into a forbidden relationship, a most dangerous contract.
Though I think that much that passes for spiritism is simply a man-made charade, often a money-grubbing sham, it may also be an opening of oneself up to evil powers which hate humans and the God in whose image they are made.
May the Dead contact Us?
Some grieving families, desperate to hear from their dearly departed, will ask them to leave a sign, or let them feel their presence. Some claim that whiffs of their favourite perfumes have been smelled; that the lights have inexplicably flashed; that they have felt 'presences' in certain rooms. On Netflix's recent series on the afterlife, one American woman asked her dying mother to appear to her as a Cardinal bird when she died. Sure enough, one came tapping on the window only weeks after she died. Unusually for a wild bird, it allowed itself to be stroked, and refused to fly off when it was taken back outside. It was all on video and looked realistic. The bird was in a trance-like state, and appeared to snap out of it afterwards, flying off. Was this the mother honouring her commitment? Or was it a more sinister being lulling the grieving daughter into a false sense of security, and a gospel-rejecting ignorance?
Does it occur in the Bible?
No, though it is sought. 'Dives', the rich man of Luke 16, requests to contact his brothers from hell, that he might warn them of their impending fate. The request is refused. After all, reasons Abraham, they have the law and the prophets to warn them. Reading the Bible seems less exciting a venture than communing with spirits through a woman at £150-£250 an hour. Yet it is the only way in which you will successfully discover the truth about the afterlife. What if Dives' request had been granted? His message from hell's fire would have been very different to the silky assurances which today's 'dead' offer. His message would have been one of repentance and terror, not "I'm alright, and you will be, too".
Once again, we must briefly consider Saul and the Witch of Endor. I have given it some analysis here and will not repeat it. There are several interpretations, but all are agreed that the summoning of Samuel's spirit did Saul no good, nor the foolish woman who facilitated the encounter. Although the account may give grounds for believing the dead may be spoken to, it is clear that it is not something that should be attempted.
Never seek to contact the dead, nor desire signs from them. Rather, seek the God of the living:
And when they say to you, "Seek those who are mediums and wizards, who whisper and mutter," should not a people seek their God? Should they seek the dead on behalf of the living? To the law and to the testimony! If they do not speak according to this word, it is because there is no light in them. Isaiah 8:19-20
"And whoever lives and believes in Me shall never die. Do you believe this?" John 11:28