Capernaum's Synagogue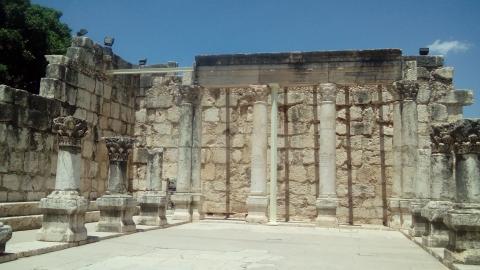 And they went into Capernaum; and straightway on the sabbath day he entered into the synagogue, and taught.
Mark 1:21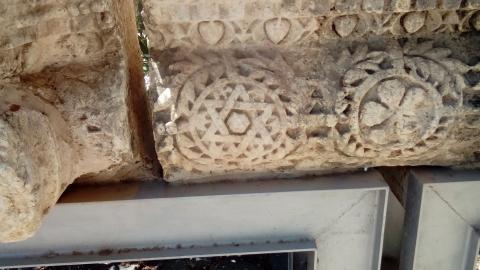 The synagogue at Capernaum in Galilee is a wonderfully preserved ruin. Although seriously damaged by an earthquake, its lovely white stone was not in fact the synagogue which Jesus saw and knew. Beneath the later white stone, however, is the darker granite of that first-century building. To think that these stones were in the presence of their Creator and had His words echo off them is marvellous indeed.
"I tell you," he replied, "if they keep quiet, the stones will cry out."