Carelessness Causes Fire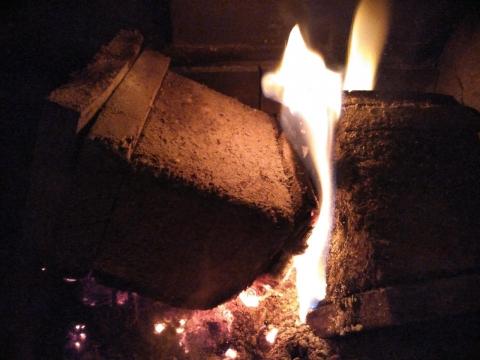 Last week I bought myself a new leather swivel chair for my study. Like many locked-down folk working from home, greater comfort and function in the home office has become a greater priority. As I assembled my new chair and disassembled the tired, 20-year-old model it replaced, I came across three warnings stuck to their undersides.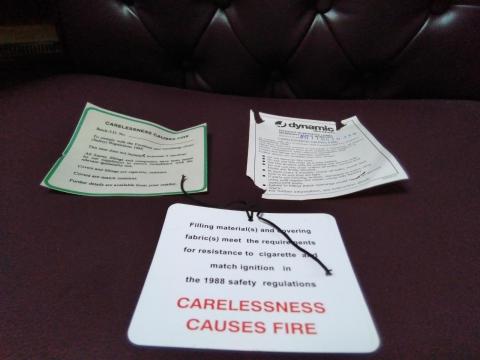 Eager to comply with the 1988 Furniture and Furnishings (Fire) (Safety) Regulations, the manufacturers advised of their respective products' ability to cope with being set alight. On all these labels were written the words:
CARELESSNESS CAUSES FIRE
From a purely scientific point of view, this isn't quite accurate. A combination of oxygen, fuel and heat is required. A careless camper will have no hot beans if he doesn't provide all three. The labels are presumably warning against inattentive smokers and absent-minded operators of scented candles. A house fire really is an appalling prospect; when out and about, I'll confess to experiencing the odd shudder when I hear fire engines racing in the direction of my home.
The Bible often uses fire to describe hell. Unlike theological liberals and unbelievers who don't believe in the place, the Bible says it is a real destination for a majority of people. None will have sought it, and many more will have been warned about it. A great many of its denizens will have never darkened a courthouse door nor gained a criminal record. They weren't 'terrible' people: killers, thieves and rapists. Just ordinary, respectable folk- whose sins remained unforgiven. Many will have volunteered time and brass for charity; others successfully raised families; still others simply minded their own business and kept their heads down. But their sins remained unforgiven. They had no particular interest in Jesus or His gospel. They may have even attended church, but they never personally accepted the offer of sins forgiven. Their place in hell was sealed, not by their antipathy to the Christian message, but their carelessness towards it. For reckoning God's free salvation cheap and unworthy of attention, they enter eternity without its fire-quenching balm. Carelessness indeed causes fire.
"Almost persuaded" now to believe;
"Almost persuaded" Christ to receive;
  Seems now some soul to say,
  "Go, Spirit, go Thy way,
  Some more convenient day
    on Thee I'll call."
"Almost persuaded," harvest is past!
"Almost persuaded," doom comes at last;
  "Almost" cannot avail;
  "Almost" is but to fail!
  Sad, sad that bitter wail—
    "Almost—but lost!"
-Phillip Bliss