Catullus: Warped Poet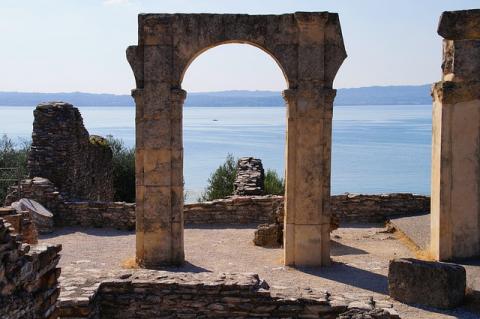 Catullus was an ancient Roman poet, whose work I like and whose biography I have just completed (Catullus' Bed Spread, Dunn, 2017). My Latin is far too poor to read him in his original tongue, so many of his subtle uses of language and puns are lost on me. Nevertheless, even English translations show that the mysterious man behind the poems was a gifted and talented individual. Yet many of his talents were employed creating invective diatribes against his rivals and friends. He is sexually promiscuous, boasting of acts that would today place him on the sex-offenders' register. He sums up our entire race- gifted and blessed, yet corrupted, spoiled and rotten. Catullus says of himself in Poem 85:
Odi et amo. Quare id faciam fortasse requiris.
Nescio, sed fieri sentio et excrucior.
I hate and I love. Why I do this, perhaps you ask.
I know not, but I feel it happening and I am tortured.
God created Adam and Eve in a perfect state- they were creative, skilled, artistic, efficient and measured. Whereas the Fall did not destroy all of these qualities, it retarded them and twisted them for evil purposes. So we who love also hate; we save yet destroy, we heal yet we harm. As Solomon, another high-born ancient poet, observes in Ecclesiastes 3, we have
A time to kill, and a time to heal; a time to break down, and a time to build up;
A time to weep, and a time to laugh; a time to mourn, and a time to dance;
A time to cast away stones, and a time to gather stones together; a time to embrace, and a time to refrain from embracing;
A time to get, and a time to lose; a time to keep, and a time to cast away;
A time to rend, and a time to sew; a time to keep silence, and a time to speak;
A time to love, and a time to hate; a time of war, and a time of peace.
What profit hath he that worketh in that wherein he laboureth?
He concludes:
I said in mine heart, God shall judge the righteous and the wicked: for there is a time there for every purpose and for every work.
Image by Edmund Hochmuth from Pixabay