Changing Scenes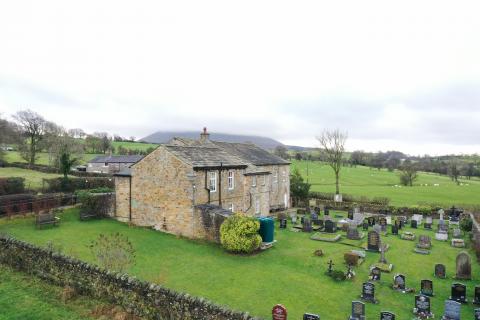 Another year. Another spring. This April will begin my eighth year at Martin Top. Before writing this, I looked down our list of ministers from the past two centuries, mentally calculating their tenures and comparing them with my own. I reckon twenty of my predecessors pastored for less than my seven, while a number remained much longer, notably Mr Edgar T. West, who ministered here for 24 years. During that time, the fashions changed, the technologies improved and the morals declined, but the gospel of Jesus Christ remained a constant. Fifty years ago this year, a minority of the members at Salem Chapel prevented our joining a merger with local Presbyterians to become the United Reformed Church. Although this appeared to be an exciting venture at the time, remaining independent certainly prevented us from closing down. More recently, we have steered the choppy waters of the late pandemic. Many will look back upon these past two years as remarkable: for some, they fulfil apocalyptic expectations; for others, they are no more than an expression of state intrusion and popular panic. Whichever is closer to the truth, God has preserved us and blessed us. May he continue to do so, during the rest of our time at Salem and beyond.
As Tate and Brady's hymn states:
Through all the changing scenes of life,
  In trouble and in joy,
The praises of my God shall still
  My heart and tongue employ.
This was taken from the chapel's quarterly magazine. If you would like a copy sending, please get in touch.