Chapels of Rest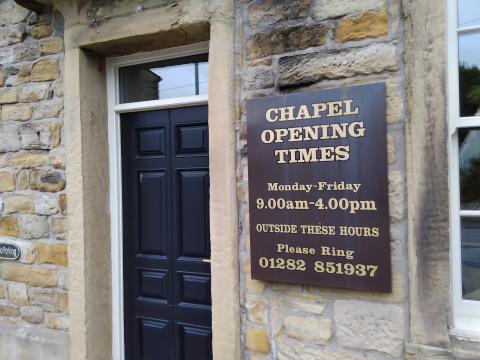 As I waited for someone, I took the trouble to read the noticeboards on a local funeral director's. It didn't advertise its office hours, for such establishments must always be on call. Rather, the opening hours of its 'chapel of rest' were stated. This got me thinking. I cannot vouch for this particular business, but most chapels of rest are not places of worship ('chapels') but private rooms, which the Dignity Funerals website explains
are designed to be peaceful and tranquil. Great care will be taken to ensure that your loved one looks peaceful and at rest when you see them. The room can be personalised to reflect the life of your loved one by including a photo.
It is interesting that such places are still termed chapels, a relic from our culture's Christian past. Whereas many of our churches and chapels decided to remain closed from July to the present day, despite being allowed to re-open, I suspect the chapels of rest have never been busier. Perhaps they always were more active than many supposed Christian congregations. Some pulpits haven't heard a gospel message for generations; preachers come and go, words are spoken, sentences constructed, syllables pronounced, but those life-giving words of eternal life prove as rare as hen's teeth. Such services may offer respite from a busy world, but they're little more than chapels of rest.
"Let the dead bury the dead".