Chariots of Fire: Fear God & Honour the King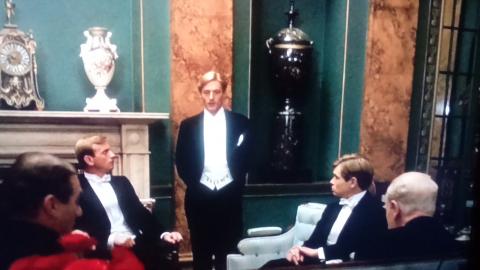 Chariots of Fire (1981) is a great film. Eric Liddell, a future missionary to China, was also an Olympic standard runner. He refused to run when his big race was on Sunday. In an awkward conversation between Liddell and the British Olympic Committee, including the Prince of Wales, an attempt is made to persuade Liddell to lay aside his godliness for his country's greater good:
Lord Cadogan: "In my day it was King first and God after."
Duke of Sutherland: "Yes, and the War To End Wars bitterly proved your point!"
Eric Liddell: "God made countries, God makes kings, and the rules by which they govern. And those rules say that the Sabbath is His. And I for one intend to keep it that way."
Prince of Wales: "There are times when we are asked to make sacrifices in the name of that loyalty. And without them our allegiance is worthless. As I see it, for you, this is such a time.
Eric Liddell: "Sir, God knows I love my country. But I can't make that sacrifice."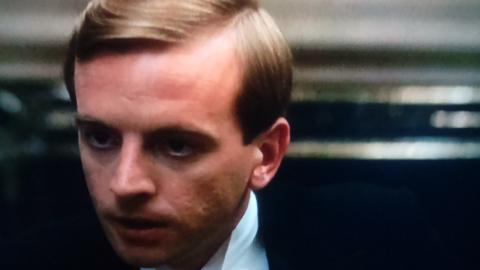 Liddell honoured his prince, and his father the king, but above all he honoured his God. Peter offers us a simple formula for godly living:
Honour all men. Love the brotherhood. Fear God. Honour the king. 1 Peter 2:17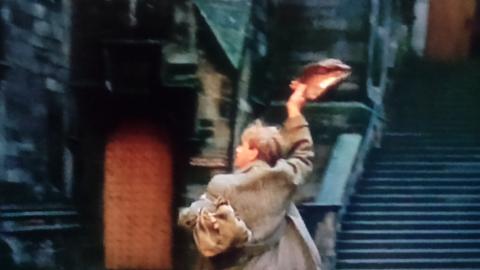 Doffing his cap as he passed John Knox at Edinburgh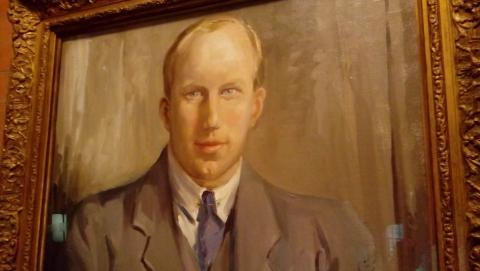 The real Eric Liddell, displayed at Edinburgh's National Portrait Gallery
Liddell died in a Japanese prisoner of war camp in 1945.