Chinley Chapel, Peak's Apostle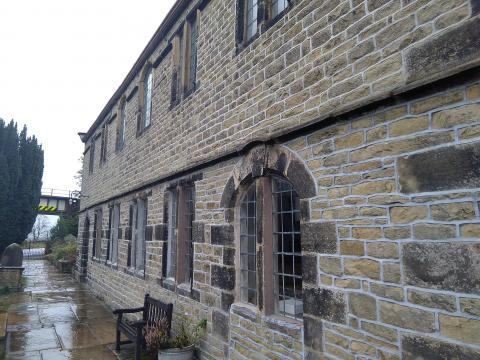 I recently attended a meeting of Congregational ministers at Chinley in Derbyshire. This is one of the sacred old ladies, those puritan congregations hammered out in the fires of persecution. It was founded by William Bagshawe, the 'Apostle of the Peak', who led worship in a converted barn before this building was constructed. He had been vicar of Glossop in the 1650s, but was forced out by the second Act of Uniformity in 1662, requiring all clergymen to desist from extempore prayer, regret supporting the Parliament in the late wars and to only worship according to the rites of the Anglican Prayer Book. Loving his Lord and the gospel more than his status and stipend, he separated, facing persecution and uncertainty. Preaching from house to house, village to village, he found many in those parts of Derbyshire willing to forsake formalist darkness for gospel light.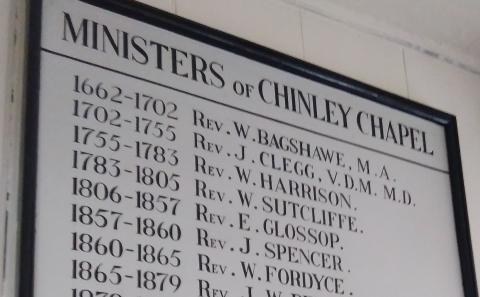 Some of his published works include the following, the titles of which beckon me to read:
'The Ready Way to prevent Sin'
'Sheet for Sufferers'
'The Miner's Monitor'
'Matters for Mourning'
'Waters for a Thirsty Soul'
'Of Christ's Purchase'
'Rules for our Behaviour every Day and for sanctifying the Sabbath, with Hints for Communicants'
'The Sinner in Sorrow and the Humble Sinner's Modest Request'
'Essays on Union to Christ'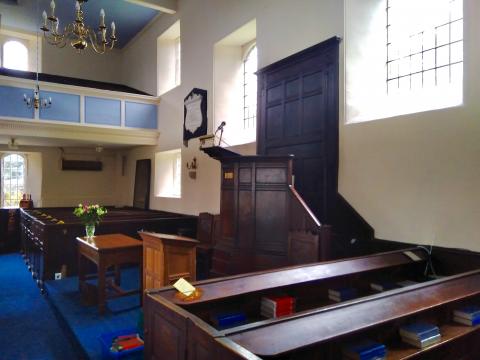 Today, the church is quaint and old; then it was bold and brave, audaciously declaring its desire for gospel preaching rather than read prayers and dry homilies. Unusually, the chapel is long and thin with a pulpit in the middle, utterly dominating the room. It was built by Bagshawe's successor, Dr James Clegg in 1711, and has altered little over the years, and a warm-hearted folk still worship therein.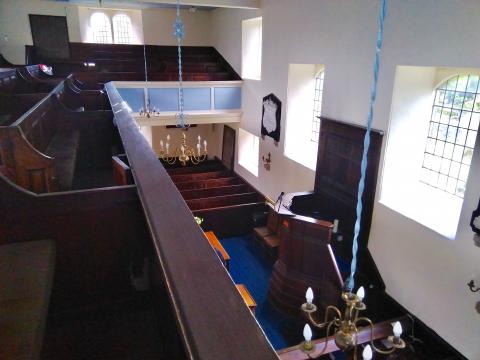 We bear the torch that flaming
fell from the hands of those
who gave their lives proclaiming
that Jesus died and rose;
ours is the same commission,
the same glad message ours;
fired by the same ambition,
to you we yield our pow'rs.
-Frank Houghton