The Christian life is not a cycle ride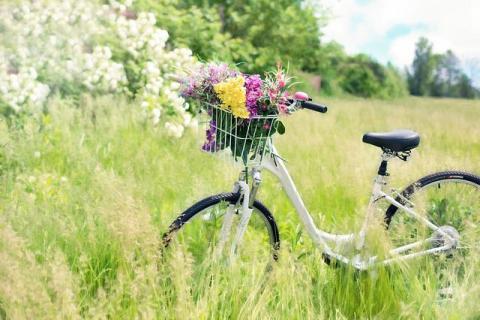 The Christian life is often described as a pilgrimage, a walk, a journey in which I 'nightly pitch my moving tent a day's march nearer home.'  But it occurred to me as I was pedalling along this morning that it really couldn't be described as a cycle ride.  After all, a cycle ride (at least, the way I ride!) involves effort going uphill followed by a nice rest going downhill and as little effort as necessary the rest of the time.  Yet I make progress anyway!
In the Christian life, however, lack of effort – no striving against sin, no seeking after holiness – doesn't result in progress.  Quite the opposite, in fact.  Ceasing to make progress won't just result in standing still, but in going backwards!  As the prophet Hosea exhorts us, 'Let us know, let us press on to know the Lord!'  (Hosea 6:3)
May I run the race before me,
Strong and brave to face the foe,
Looking only unto Jesus
As I onward go.
K B Wilkinson
… giving al diligence, add to your faith virtue, to virtue knowledge, to knowledge self-control, to self-control perseverance, to perseverance godliness, to godliness brotherly kindness and to brotherly kindness love. 2 Peter 1:5-7
Image by Jill Wellington from Pixabay