Clougha Pike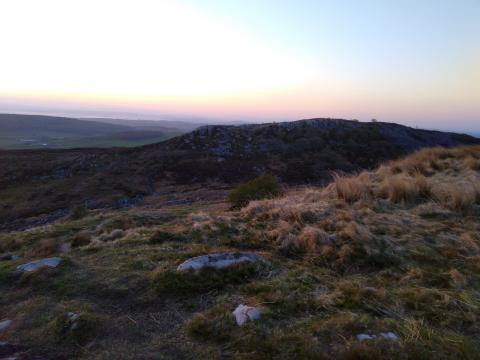 I walked up Clougha Pike last month, that big brooding bulk overlooking Lancaster and the bay of Morecambe. I last climbed it as a teenager in the dark with other members of our church youth group. Ah, those halcyon days, before 'elf and safety spoiled all the fun. This time was much easier and the April sunset washed the vista with a warm glow. At the top, in a shelter by the trig point, my companion provided us with what all red-blooded Englishmen desire on a good walk- a nice cup of tea.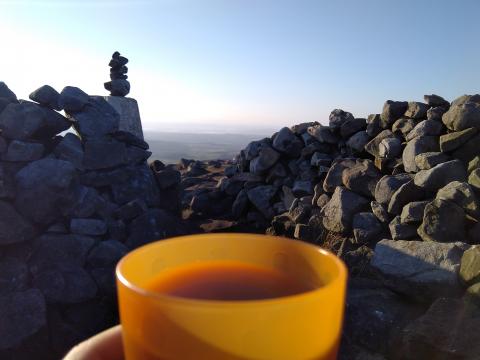 On our return, we passed a large rock with a couple of shiny metal plaques screwed onto it. It was an improvised memorial to local fell runners, not unlike those park benches with plaques on, explaining how the deceased loved such-and-such a location. Some might think it fitting that those chaps who like to run up and down hills all day should be forever remembered upon them. Perhaps. Using that logic, stamp collectors would be buried next to post offices and jetsetters next to airports. Conversely, there are many interred in churchyards who had little time for Christ nor inclination for His gospel. Yet there they lay, in so called consecrated land.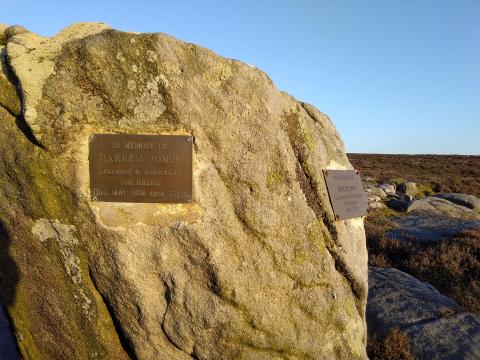 Although the views out to the bay were marvellous and my company amicable, I walked down the great hill with unease. Those men had been impressive fell runners in their day, yet now they were gone. Their loved ones thought that running would be the chief characteristic for which their memory would be retained. For what shall I be remembered? Writing blogs that few read? Making a few bored teenagers laugh amidst an otherwise dry syllabus? Wearing three piece suits? My life is essentially futile, a humdrum existence for which not even a rock on Clougha shall be troubled by a screwdriver. Rather, ye are dead, and your life is hid with Christ in God. (Col. 3:3). Whereas we are nobodies on earth, a people of mediocrity and ordinariness, it is our life in Christ which counts for everything. Do not be concerned with how you shall be reminisced or what gets written on your stone. Live for Christ now and enjoy Him forever. Only that is a life worth marking.
One with Himself, I cannot die;
My soul is purchased by His blood;
My life is hid with Christ on high,
With Christ, my Saviour and my God.
-C. Bancroft.