COPOut 26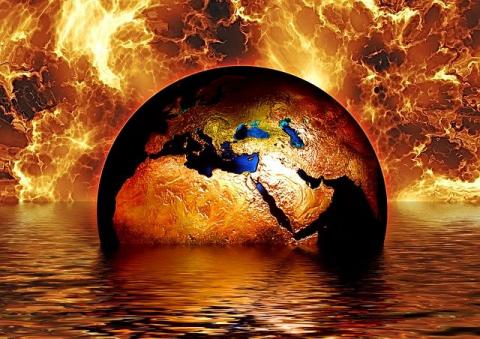 COP26 is coming to Glasgow. This is the UN's Climate Change Conference of the Parties. Doubtless, there will be some bold statements demanding we stop using fossil fuels and a reduce our 'carbon footprint'. Meanwhile, the delegates, who will enjoy lecturing us, will be flying in from all over the world courtesy of those same fossil fuels. Oh, and there will be 25,000 of them. Even if some arrive by train, I suspect the airport that week will prove rather busier than usual. Matt McGrath, for the BBC, explains why thousands of people are attending in person, despite our increased familiarity with video conferencing:
"They bring a lived experience of climate change that it is critical for rich countries to hear first-hand".
I have felt for some time that climate change is just code for hypocrisy. Worse- it is a major distraction from the most cataclysmic and devasting event still to occur in the history of the planet: the return of Jesus Christ to judge the living and the dead.
"For he has set a day when he will judge the world with justice by the man he has appointed. He has given proof of this to everyone by raising him from the dead." Ats 17:31
Image by Gerd Altmann from Pixabay