Cowper Memorial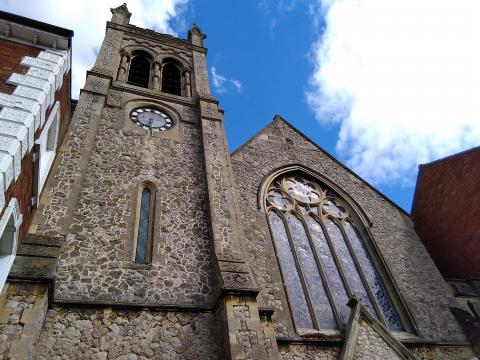 Whilst wandering about Dereham yesterday afternoon, I chanced upon an elegant-looking congregational church on the high street. Churches of our kind are a mixed bag; finding one that preaches salvation, and that by grace, is like playing tombola. Despite one's best hopes, disappointment is almost inevitable. Well the Dereham church's website claims
Our aim in all that we do is to bring honour and glory to our God, and at the same time share with others the blessings that we have received since we accepted Jesus Christ as our own personal Lord and Saviour.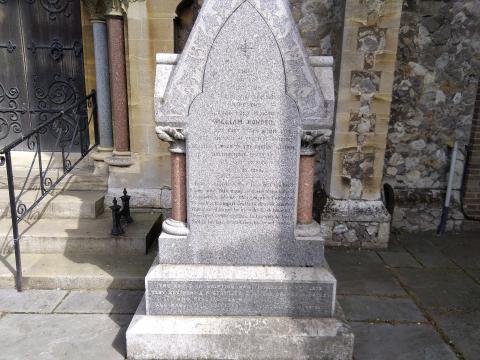 Furthermore, its name is remarkable: Cowper Memorial. It is named after the great Christian poet and hymnwriter who lived and died on the very spot upon which the church is built. A memorial stone is positioned by the entrance. The man himself is buried in the local Anglican church, which has seen fit to close its doors lest its visitors catch the virus (unlike the local publicans). As it happens, Roger Carswell will be speaking on the man's life and work this very evening via Zoom. A video or audio recording of it we shall endeavour to share via this site, as well as the usual notes.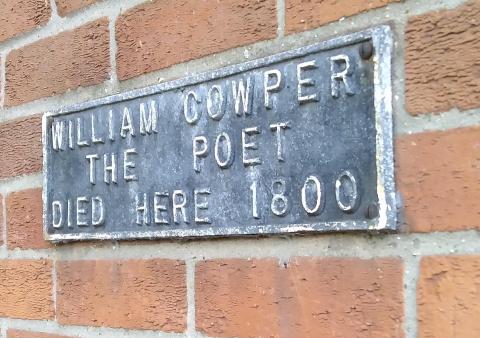 Cowper suffered from depression during his life. The spot on which our congregational brethren meet is the place from which his God called Him home, delivering him from the pains and misery of this life.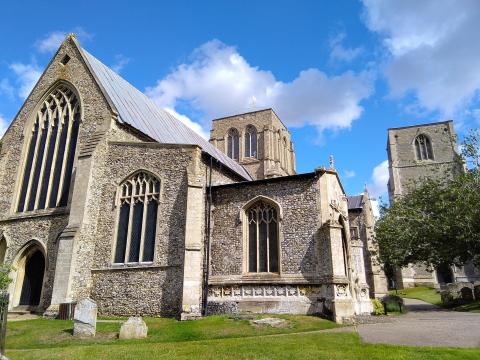 Above: Dereham parish church where his body was laid to rest.