Cromwell's Gift to Scotland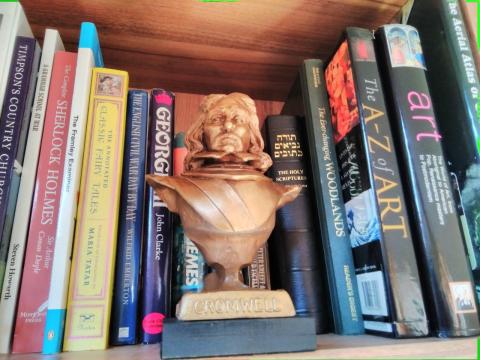 Another Cromwell bust to add to my collection. The sculptor tells me it's number 4, though of how many I do not know. I should probably stop buying Cromwelliana lest, like Moses' rod, it becomes my Nehushtan. Yet this very week, I discovered some new feather to place in the great man's cap. Having invaded Scotland in 1651, he prepared the ground for a religious revival. The clergy then were fond of 'preaching to the times'. This was effectively preaching on politics and denouncing national figures of whom they didn't approve. By forbidding their comment on politics, Cromwell forced them to preach the only thing left- the gospel. Hence James Kirkton, no friend of the Protector, wrote "I verily believe that there were more souls converted to Christ in that short period of time than in any season since the Reformation". Furthermore, the freedom of worship he allowed for protestants saw a burgeoning number of Baptist and Congregationalist fellowships founded under the nose of the hard-line Presbyterian establishment. He wrote to the Kirk's General Assembly in 1650, famously saying:
"I beseech you in the bowels of Christ, think it possible you may be mistaken."
The existence of such a possibility was not often contemplated by those who led the Kirk. After Cromwell's death, at the Restoration, Scottish Presbyterians suffered 'the killing times', a gruesome period of violent repression. Cromwell is now little remembered in Scotland, yet I wonder if the historical Christian vigour of that great nation owes some small debt to our Oliver, whose new bust currently graces my study.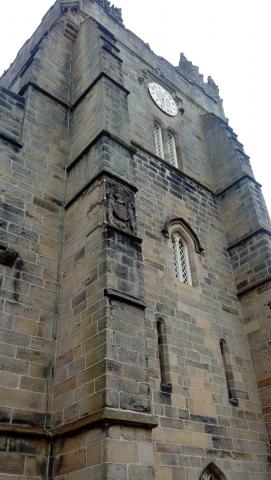 Cromwell's Tower, Aberdeen University, which I visited in April 2018.