Cross of Paulinus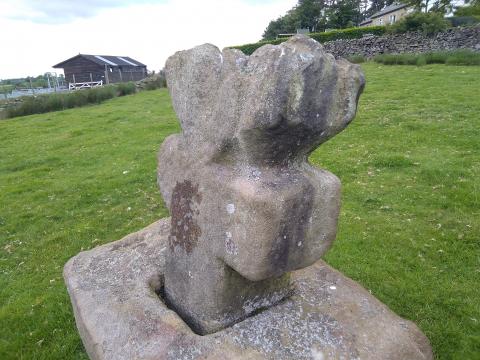 Last month, I climbed Longridge Fell, seeking an old cross along the way. With water bottle in one hand and my OS in the other, I traipsed through newly manured fields to get to it. I need not have bothered, for it was close by a little car park. I passed one of the local farmers, who was only too pleased to share his knowledge of the old monument, linking it to Cromwell and declaring many dead bodies buried beneath. This I doubted, though I enjoyed our chat and appreciated his advice about crossing the fence to approach it. It was in far better condition than many, but what a strange thing it is. The cross seems more like a T and a Y, perhaps on account of some damage.
Tradition links the cross to Paulinus of York, a seventh-century Saxon bishop who made it his duty to bring Christianity to north-western England, the areas we know as Cumbria and Lancashire. It is difficult for a Bible-believing protestant to look back with total enthusiasm on that period of church history. The papacy was already up and running, assuming its horrible claims and filthy behaviours, which became better known in the centuries to come. Indeed, it was Pope Gregory who sent Paulinus to England to convert more Saxons. In 627, he baptised King Edwin of Northumbria at York, later establishing a church in that city, which became its minster. If this cross really was erected for this Italian evangelist, it would demonstrate that he was concerned for the souls of ordinary folk, and not just kings and queens. Before the great judgement, we shall never know if he really preached here, nor if he proclaimed saving grace rather than Roman ritual. Yet there it stands, a dilapidated reminder of past evangelism.
King Edwin was defeated in battle about 634, his Christian wife Æthelburg fleeing to Kent. The northern nobles reverted to paganism and their lands with them. There is something very contemporary-sounding about that. Just as this broken old cross bespeaks a period of long-gone evangelism, so today, our decayed chapels and silent pulpits remind us of a past evangelisation and an encroaching paganism.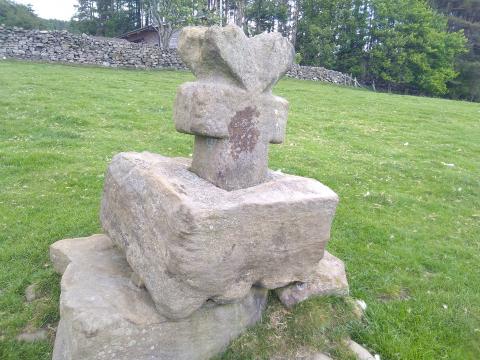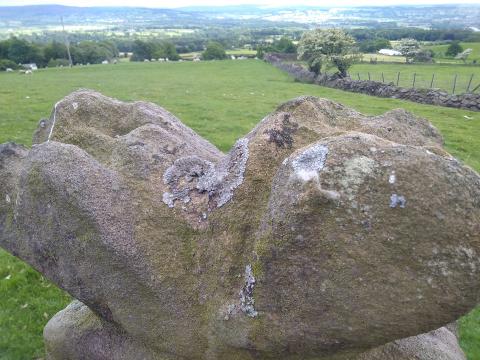 Rejoice not against me, O mine enemy: when I fall, I shall arise; when I sit in darkness, the LORD shall be a light unto me. Micah 7:8