Dan's Strange Doctrine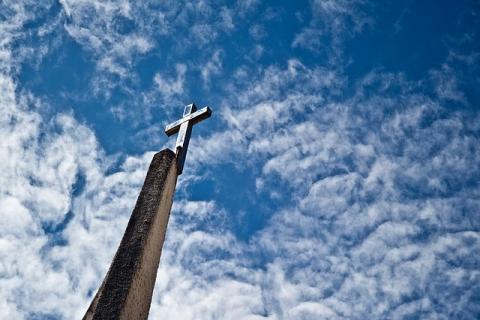 I had the privilege to listen to Dr Dan Strange this week at Word Alive. He took a session each day expounding key gospel doctrines, including the work of Christ on the cross. He helped fill gaps in my knowledge and addressed the controversial rift between evangelicals and the pseudo-atonement espoused by some.
He explained the doctrine of propitiation- that Christ's death appeased and satisfied the Father's real anger and wrath. Unlike others who reject it because God's wrath doesn't suit their theology, and those who tone it down in order to suit the prevailing cultural wind, he argued that it is the key and foundational understanding of the cross, from which all other perspectives can emanate. He called this the perspectival approach. For example, one may see the cross as the payment of a ransom, a disarming of Satan and an expression of the purest love- but only within the context of satisfying God's righteous anger. Thus his title was The Many Splendoured Cross, its chief splendour being the propitiation for sin. This means not just the dealing with its consequences (expiation), but absorbing God's perfectly reasonable and personal response to human rebellion- deep offence and holy fury.
To many unbelievers, retributive punishment and God's anger is a strange idea. That Christ died to appease it is alien to our liberal values. To others claiming to be Christian it is equally odious, and it is their chief target for compromise and dilution. It seems little has changed:
1 Cor. 1:23: But we preach Christ crucified, unto the Jews a stumbling block, and unto the Greeks foolishness.
Gal. 5:11: And I, brethren, if I yet preach circumcision, why do I yet suffer persecution? then is the offence of the cross ceased.
Dr Strange is College Director at Oakhill Theological College in London where he lectures on Culture, Religion and Public Theology.
Image by Andrealison Leao de Souza from Pixabay