De-Nominating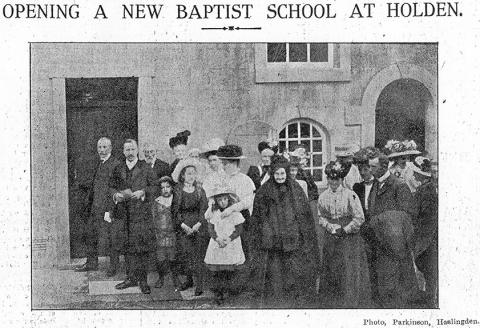 I came across some old pictures of Holden Chapel and the opening of its extension. By the ladies' clothes and hats, and the men's bowlers and starch collars, I judged it to be in 1910, though I consulted Whitehead's Dale's Congregational Churches which states it was 1909. I can live with that margin of error. Don't they look grand?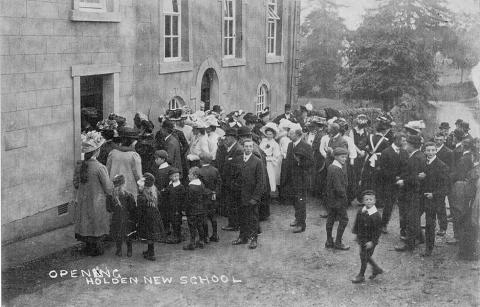 The more astute reader will notice that the photo's label calls it a Baptist school whereas Holden was, and is, Congregational. Apart from noting that the extra building cost £150 'as carting and other similar labour was done gratuitously', no mention is made of local Baptists commandeering or financing the initative. Perhaps the paper's editor, like many today, thought the denominations all much of a muchness.
Martin Luther once asked:
Who is Luther? My teaching is not my own, and I have not been crucified for anyone. Why should it happen to me, miserable stinking bag of maggots that I am., that the children of Christ should be called by my insignificant name? I am, and will be, no one's master. With one church I hold in common the teaching of Christ, who alone is our Master.
To his chagrin, evangelicals of his day were termed Lutherans, and his modern-day churches continue to go by that name, their influence being chiefly in northern Germany, Denmark and America. Many today call themselves Calvinists and theologically minded Methodists, Wesleyans. 
Church labels and names matter not. The depth of theology, the faithfulness to scripture and the love for Christ do matter, but the name doesn't. Holden's Sunday School might be Baptist, Congregational or Methodist. Let it be episcopal, quietist or Pentecostal. What matters is a church's faithfulness and its people's service for Christ.
Images: Craig Thornber